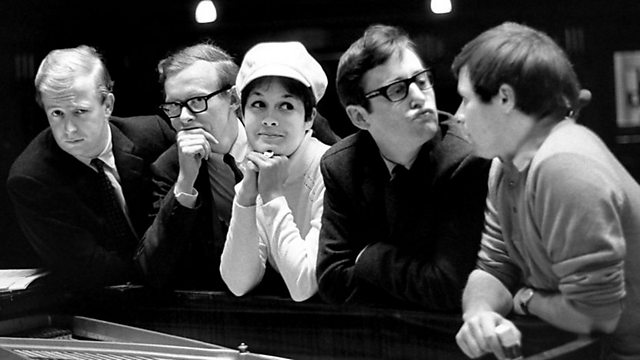 I'm Sorry, I'll Read That Again
It's a good game to play in an idle moment: who or what influenced who (or what) in the history of radio comedy. For some time after cinema had signalled its demise in the theatres, Variety still wielded power on the wireless. Why, even the ground-breaking
Goons
retained its "straight" musical interludes as provided by Ray Ellington and Max Geldray, while in the next decade so did
Beyond Our Ken
and
Round The Horne
(The Frazer Hayes Four et al). But
I'm Sorry, I'll Read That Again
stamped all over that tradition by ensuring that the comedy didn't stop when the music started with
Bill Oddie's
string of send-up songs.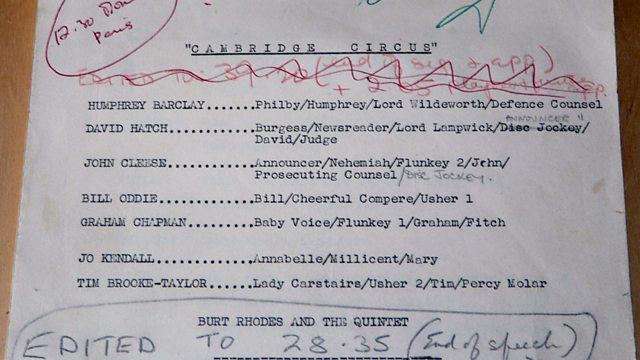 Script for the radio version of 'Cambridge Circus', the 1963 Footlights review that spawned ISIRTA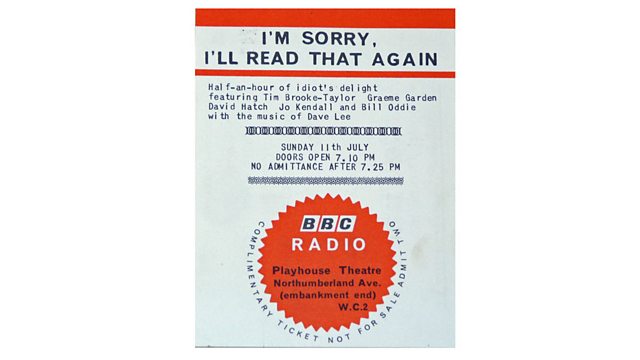 Ticket to a recording of 'I'm Sorry I'll Read That Again'
The show's first producer,
Humphrey Barclay
, believes there is. He says that the "anarchic freedom" that the cast of ISIRTA enjoyed gave them a confidence in writing and performing that led to both
Python
and
The Goodies
.  While Bill Oddie argues that both TV shows were so different to "I'm Sorry" that they were, in fact, reactions against it: "it was time to move on".
I wonder if the now little-known At Last, The 1948 Show is actually ISIRTA's long-lost love child. Broadcast only on regional ITV in 1967/8, this sketch show featured among its regular cast and writers Cleese, Brooke-Taylor and the late Graham Chapman (who was in the 1963 Cambridge Footlights revue that spawned ISIRTA). Oddie and Kendall also made guest appearances. Both in personnel and style, it owes something to "I'm Sorry", not least in that the sketches often come across as 'radio-with-pictures'.
Humphrey Barclay reflects on following in Peter Cook's footsteps. Plus, an ISIRTA Macbeth parody.
But does any of this really matter? The bottom line surely is whether or not comedy of a certain age still makes us laugh. You can make up your own mind at 9am (repeated 7pm) on Saturday the 9th March 2013 when Bill Oddie presents I'm Sorry I'll Read That Again, Again on BBC Radio 4 Extra.
Listen to I'm Sorry I'll Read That Again, Again