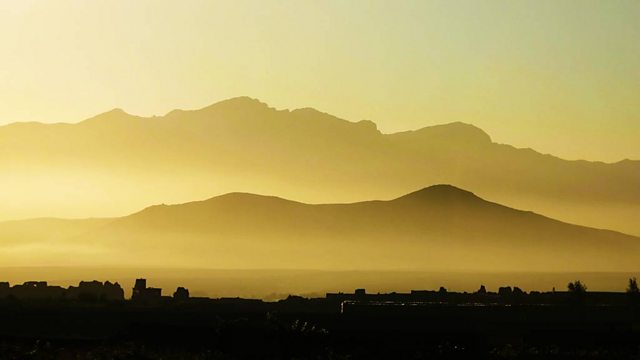 'The Loving Ballad of Captain Bateman' is a very modern love story, set mostly in Afghanistan. But it is inspired by a very old English song. It is the first play for radio by the writer Joseph Wilde and the musician Tim van Eyken, and I, the director, usually make documentaries.
Folk songs are easily dismissed as 'irrelevant', and, yes, any connection between an iPhone wielding personal trainer living in Manchester and a peasant sentenced to transportation to Van Dieman's Land for poaching might seem tenuous. And yet…
'The Raggle-Taggle Gypsies' is a traditional song in which a wealthy woman abandons her life of luxury, her husband - and her young child – for her Gypsy lover. It implies (but doesn't state) much about the position of both men and women in marriage and society, and the allure of the outsider. Such songs, concerned like Shakespeare's plays with human passions and predicaments, remain forever 'relevant'. So, they, including 'The Ballad of Lord Bateman', on which today's drama is based, have been sung and passed on for hundreds of years - and will be for hundreds more.
In the ballad Bateman is a noble lord who travels to see foreign climes, gets locked up and cruelly treated in Turkey (that was anywhere East of Christendom in those days). The gaoler's daughter is moved by his plight, treats his wounds, falls in love with him, then helps him escape. .. To tell more will give away too much.
We saw strong contemporary parallels here, and used the centuries- old song to provide the narrative structure for a play set today. In Sanghin, Bateman, a Captain in the British Army, is badly injured by an IED. An Afghan father and his daughter care for him, according to the Pashtunwali code of ethics and hospitality.
Folk songs are rich with story, incident and image. They are not much concerned with motive, development or nuance of character. The song leaves plenty of room for the imagination of the writer, Joe Wilde. So, Sofia and her father find themselves in a complex and contradictory situation. If the Taliban find out they are helping a British officer they are in grave danger. If the British Army suspect them of holding him prisoner, they are in grave danger, too… Again, to tell more will spoil the plot.
Tim van Eyken is well known as a musician. He won the BBC Young Folk Award, toured for years and recorded several albums, before appearing in 'War Horse' at the National Theatre and in the West End. He then trained as an actor and dancer, with an aim to create contemporary drama using traditional song and dance. Joe Wilde and I (who have made radio documentaries with Tim) share this interest and ambition.
Tim has composed original music and performs the song, which appears throughout the play, in arrangements appropriate to the action and setting – so he has worked with Milad Yousofi, an Afghan musician based here, who plays the rubab and tabla. The ballad is not modernised, and the music is integral, rather than incidental – it tells parts of the story.
Finding Pashto speaking actors in London is tricky. Luckily, we have the BBC Afghan Service, one of whose members, Zarghuna Kargar, plays Sofia. A retired broadcaster, Haroon Yousofi, plays her father and he happens to have a son - Milad, the rubab player.
And that is the story – as a traditional ballad might end - of 'The Loving Ballad of Captain Bateman', a radio play with a difference. It is new and modern, and ancient and traditional, all at once.