Frightening the horses - swapping stations on Feedback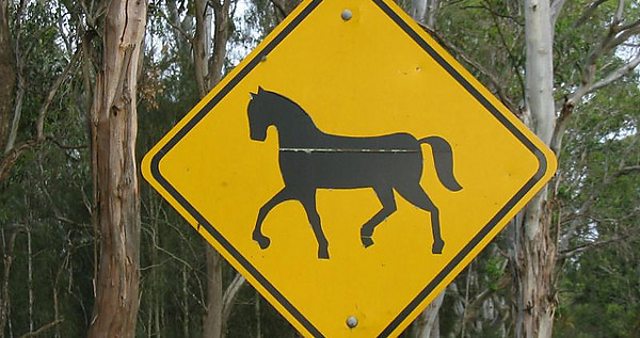 http://www.bbc.co.uk/programmes/b006slnx
For many listeners to Feedback, it will be many years since they listened to Radio 1 - if they ever did. That's a problem for us on the Feedback team because we're here to represent the views of listeners of all the national networks. But because it's broadcast on Radio 4 - what happens on that station is inevitably what we hear about most from you. So how to introduce other networks into the mix without scaring the horses?
Well prepare for a bit of whinnying because that's what we're trying to do more of - starting with the station you like least - if your comments on the Radio 4 Facebook page are anything to go by. Some of you are very happy with Radio 4 thank you very much. But you might be surprised to know how many people do like to mix and match what they listen to switching - from Today to Fearne Cotton and PM to Scott Mills.
It's something we discovered as part of the Feedback RadioSwap Challenge when we asked two listeners to swap their favourite radio stations for a week. We launched our call to action on Twitter - which is a good place to start. Follow @BBCR4Feedback.
Radio 4ophile Heather Dontenville and her Radio 1 loving stepdaughter Jenni couldn't resist. It was a stroke of luck for us that they were both supertechie types and willingly kept other listeners up-to-date with their adventures across the dial. They are both on Twitter and not only that, they willingly uploaded daily audio diaries during the long seven days between Feedback programmes.
Heather AKA MrsCordial was several days in to self-imposed exile in Radio 1-land when she tweeted:
"Aha, first international news I've hrd on @BBCR1, Korea+Gay Pride India
But she also confessed that she was:
"Really surprised at how many old songs @BBCR1 is playing!"
And that she'd developed a particular liking for a band called The Wombats.
Their daily audio diaries were not up to Radio 4's preferred broadcast quality but we used short excerpts of them on last week's programme to give us an on-the-spot insight into how they were getting on.
Heather mentioned Radio 1's latest social action campaign 'Relationships Week' where presenters talked about everything from dating to divorce. Lots of presenters invited their parents on to their shows with them. Heather particularly enjoyed Greg James's Radio 1 slot which turned into a "bring your Dad to work day".
And still on parenting, one of the highlights for A-level student Jenni was a discussion on Woman's Hour about Ed Milliband and paternity leave. She also enjoyed a lot of Radio 4 comedy - and The Archers although that was partly so she could trade Borchester gossip for news of last week's number one single.
For us at Feedback it was a very interesting experiment not only to discover who likes what and why but also to identify a communications divide on the matter. There are many ways to feed back. Emails on the topic were very slow but the chatter on Twitter and the Radio 4 Facebook page was very lively. @barkingbabs tweeted:
"Swap @BBCRadio4 for @BBCR1 ? I'd rather swap vital organs!"
And on Facebook Andrew Stagg said he'd rather walk naked upon the wolf-infested steppes of Kazakhstan with pieces of raw meat dangling from his body than listen to Radio 1.
Listen to some more of the highlights from Heather and Jenni's interview with Roger Bolton from last week's Feedback. And keep in touch - which ever way suits you.
Are you a one-station man or woman or do you like a bit of a mash-up? The RadioSwap has brought lots of younger Radio 4 fans out of the woodwork - should Radio 4 do more to attract them or is the network perfect as it is?
Feedback is off air now until January 28th but don't forget the programme caters for your views on all of the BBC's national stations. We're hoping the controllers of all of them will come onto Feedback next year so we need to know what you want to hear from them.
Karen Pirie is producer of Feedback