Controller Andy Parfitt on Radio 1 and Asian Network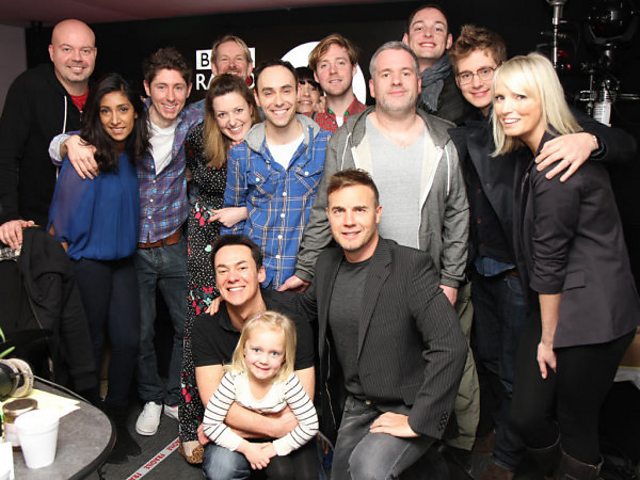 http://www.bbc.co.uk/programmes/b006slnx
Andy Parfitt, the Controller of Radio 1, is clearly devoted to his job. Why else would you agree to curl up in a sleeping bag on the floor of Chris Moyles' studio while the Breakfast King and his sidekick Comedy Dave try to stay awake for 51.5 hours in order to create a new world record for Red Nose Day?
As I am probably the same age as the grandparents of some Radio 1 listeners I clearly needed some help , so we recruited 17-year-old Jenny Dontenvile, 20-year-old Emma Corsham and 22-year-old John Adams to help me out. Here is part of our conversation:
Andy Parfitt is also head of the Asian Network which was seemingly sentenced to death last year by BBC management. Of course, as with the condemned, then reprieved, 6 Music, the audiences went up considerably as soon as sentence was passed. Nothing concentrates the mind of BBC radio listeners as the prospective death of their favourite network. So is the Asian network also to be reprieved in another BBC u-turn? (We've heard rumours).
Here is Andy Parfitt's reply.
By the way, next week, in the final Feedback of the present run, I'll be talking to the departing Chairman of the BBC Trust, Sir Michael Lyons. If you have any questions that you would like me to ask him, please let me know asap.
Roger Bolton is presenter of Feedback
Listen again to this week's Feedback, produced by Karen Pirie, get in touch with Feedback, find out how to join the listener panel or subscribe to the podcast on the Feedback web page.
Feedback is on Twitter. Follow @BBCR4Feedback.
The picture shows Chris Moyles and Dave Vitty at the end of their record-breaking 52-hour show in aid of Comic Relief. More on the Radio 1 web site.