Nick Clarke interview prize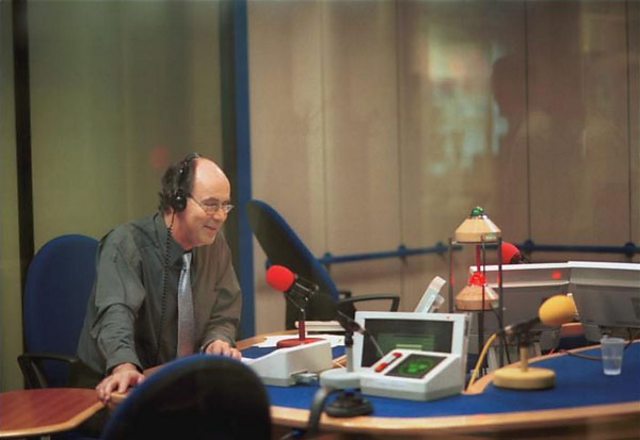 Update: details of how to enter an interview for the award and the competition rules are now here. The closing date for this year's award is 4 August.
Nick Clarke was a great Radio 4 broadcaster. He died far far too young in late 2006 and is remembered by many of us - and I am sure many of you - as a master of his art - on The World at One and Round Britain Quiz in particular. The man with the marvellous voice and intellect and unique interviewing style.
Radio 4 and BBC News launched an interview prize in his honour - for the best broadcast interview over a 12 month period. Last year - the inaugural year - the prize was won by the BBC's Carrie Gracie - though I am delighted to say that we had a pretty healthy number of entries from all over the industry. The prize was announced at the Cheltenham Literary Festival in early October and we are expecting to repeat the pattern for this year.
Entries have to be in by the end of July and we have a very able group of judges who listen in pairs before a final list is drawn up and listened to by a panel of three. Last year that final panel consisted of Gillian Reynolds (of The Daily Telegraph), Peter Hennessey (the renowned political historian from Queen Mary, University of London) and Nick's long time editor - Kevin Marsh (Editor of the BBC's College of Journalism).
Mark Damazer wrote an obituary for Nick Clarke for The Guardian in November 2006. Of Clarke's return to radio after his first illness, he says: "His first Any Questions outing was at a school in Tring, Hertfordshire. The audience in the hall knew it was his first programme since the cancer. When Nick came on to the platform there was a Radio 4 version of pandemonium. The walls vibrated to the sound of the clapping and stamping. Many people stood."
The Press Gazette on Carrie Gracie's 2008 win
The picture shows Nick Clarke presenting The World at One in 2001. It's from the BBC's picture library.