Feedback - Radio 4 too risqué?
Editor's Note: Roger Bolton discusses this week's Feedback, in which Radio 4's editor of editorial standards, Roger Mahony defends recent programmes that have contained sexual references.
Feedback is available to listen to online or to download and keep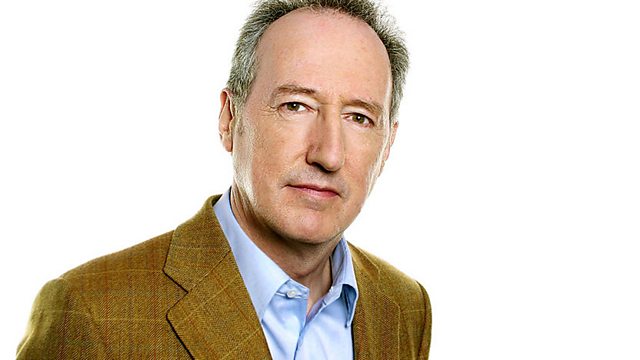 Roger Bolton - presenter of Feedback
Presenting a programme which contains criticism of the BBC, but which is broadcast by the Corporation, has its surreal moments.
This week I interviewed the Head of Compliance for Radio 4 about the broadcasting of fairly explicit sexual content during mainly daytime hours. Examples were drawn from the Archers, Woman's Hour and Samuel Pepys.
When edited, and before broadcast, the programme has to be complied by the very same Head of Compliance, who is therefore, in a way, complying himself. (It went through untouched.)
There are some other potential conflicts of interest as well.
On behalf of listeners I often have to bite the hand that feeds me, be it that of the Controller of Radio 4 or some of her commissioning editors. They decide if I continue to present Feedback. The series itself is produced at an arm's length from the Corporation by an independent company but it obviously wants to have its contract renewed.
So far so difficult, but also so good in that I have never been censored in what I want to say. We cannot force executives or producers to appear on the programme but we will always tell the audience if they have declined our invitation to appear.
Ultimately the success of the Feedback depends upon the audience members believing that they help set the agenda and that their concerns, criticisms, and occasional compliments, will be dealt with fairly and impartially. It also requires the willingness of BBC decision makers to be answerable to their audiences, who of course pay their salaries via the licence fee.
The BBC has to apply the same journalistic standards to coverage of its own affairs as it does to the outside world. That is part of the deal.
And of course it has to be a good listen.
However Feedback need not always be about praise or blame. We are keen to help explain how and why decisions are made, to take the listener inside the machine. So do let us know which part of the BBC you would like to explore, and why, and we will try and get you in.
Meanwhile here is that interview with the Head of Compliance at Radio 4, Roger Mahony.
Radio 4's Roger Mahony defends recent programmes that have contained sexual references.
Next week's programme will be the last in the present run. We will be back in October, but do keep writing to us during the break, particularly if you want to go behind the scenes in BBC radio.
Roger Bolton
The BBC is not responsible for content from external websites