More Than Words Festival - Day 2
Poetry, comedy, music and art are celebrated during the second day of the More Than Words Festival.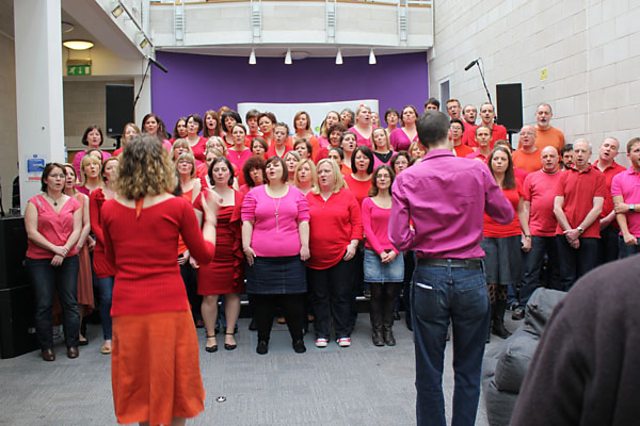 The Riff Raff Choir perform music at the More Than Words Festival
The University of Bristol's Merchant Venturers building hosted a whole day of workshops inspired by the festival's theme of the "art of listening" yesterday, including poetry workshops, a guide to writing radio comedy and a masterclass with Jonathan Dimbleby.
Many art and audio projects were showcased, including the innovative sound installation "field song" by Harriet Bowman, Ben Socrates and Charles Gershom, where participants walk through a magnetised framework of hanging metal sculptures to play music.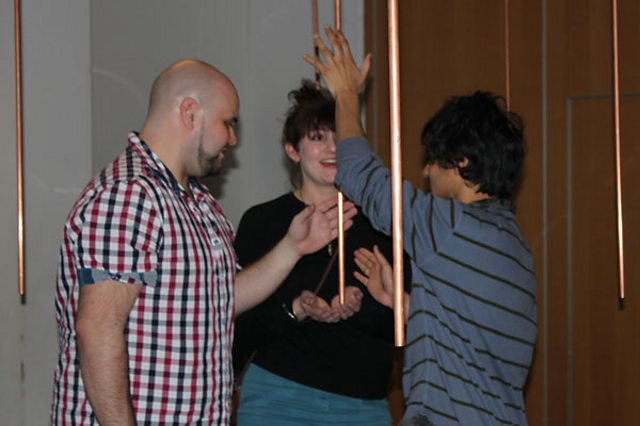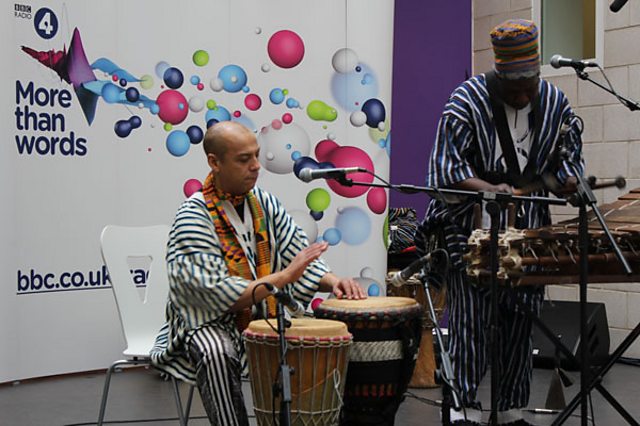 Ben Baddoo performs in the Merchant Venturers Building
Throughout the day live music was performed in the atrium of the Merchant Venturers building. Performers included the Riff Raff choir, a capella group Original Sing, Ghanaian percussionist Ben Badoo, BBC Introducing's Alice Jemima and Irish band Perfect Cure, who provided some very fitting music for St Patrick's Day.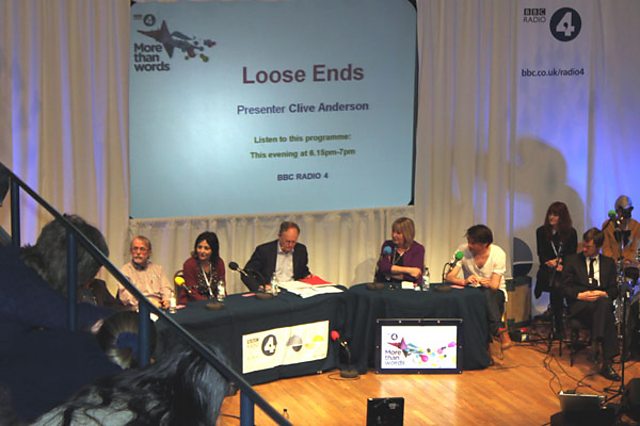 Clive Anderson and the Loose Ends panel
The BBC recordings continued in venues across Bristol. On Saturday morning the children's section of Bristol Central Library, usually home to readings of nursery rhymes, was taken over by A Load of Nonsense with Michael Rosen. St George's hosted Loose Ends, where Clive Anderson was joined by former Blur member Alex James and Aardman's Peter Lord. Lynn Truss also spoke to Clive about her play "Tidal Talks", which is being recorded on Sunday at the close of the festival. There was also a performance from music legends the Stranglers.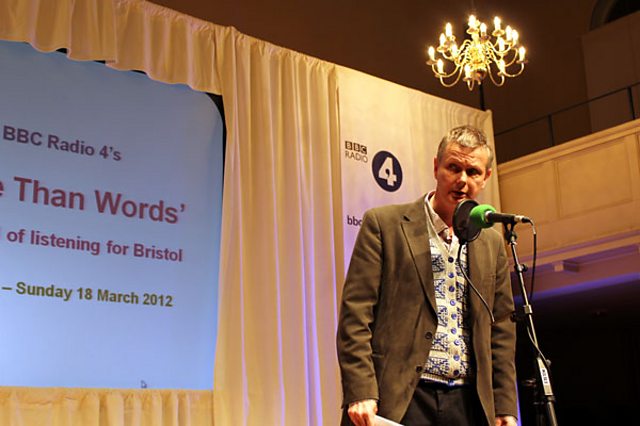 Matt Harvey performs at the Wondermentalist Cabaret
In the evening an episode of Matt Harvey's Wondermentalist Cabaret entertained the audience at St George's with comedy-infused poetry accompanied by music from one-man-house-band Jerri Hart. The audience were invited to crowd-source a poem during the interval, with everyone writing one line of poetry each.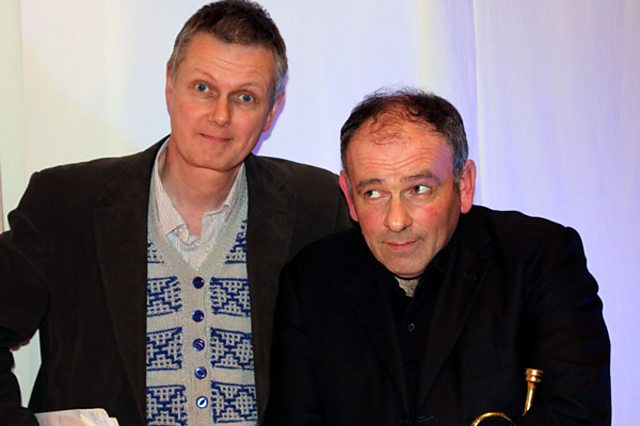 Matt Harvey and one-man-band Jerri Hart
Other shows recorded include a new adaptation of the ever-popular Sherlock Holmes mystery Hound of the Baskervilles and Owen Shears' poem Pink Mist, a dramatic poem set in Bristol about a soldier struggling to return home.
Today (Sunday 18th March) the workshops continue and there are more BBC recordings including Broadcasting House, With Great Pleasure with Cerys Matthews and the drama Tidal Talks.
To celebrate Radio 4's More Than Words Festival, I will be blogging from Bristol during the weekend. Previous blogs can be found on the Radio 4 website. I work as a producer on the Radio 4 and 4 Extra Interactive team - CM