Editor's note: In Thursday's programme Melvyn Bragg and his guests discussed The Mamluks. As always the programme is available to listen to online or to download and keep.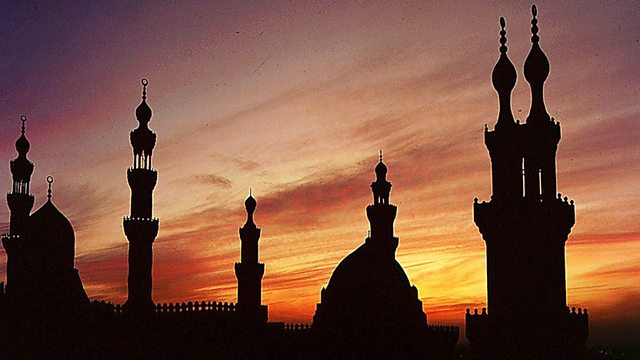 The Mamluks
Hello
It's quite difficult for me to remember anything that we said about the Mamluks after the recording. Partly because it WAS a recording. We'd finished Pascal, taken a deep breath and another cup of tea, gone to another studio, set up again and in came the experts on the Mamluks. Afterwards I had to whip off to get to Paddington station, eat a chicken sandwich, get on a train to Exeter St Davids, get in a car which wound round Devon's smallest lanes to Budleigh Salterton and give a talk, and then return to the fray of London later that night, and bags to do over the weekend. Including seeing an amazing Italian film, La bellissima – "the great beauty".
I like the idea of the Mamluks. Wonderfully romantic. Slaves who became sultans. A better story, in a way – if you could find the man – than Spartacus. These people took over for 250 years. I love the idea that you had to be a slave to be a sultan. I also have always enjoyed stories of archers on horseback (in some restaurants this would be a starter). But the idea of these warriors from Turkey or from the Caucasus training from boyhood to ride at speed, with their bows which could shoot longer than the great English longbow and scything through the opposition, even up to and including the Mongols, is a wonder for someone brought up on cowboy films. Okay, partly brought up on cowboy films.
Leading from the front, which the Mamluks did, has always struck me as not only romantic but fair enough. Perhaps wars grew more cruel when people stopped leading from the front. Correction. It's difficult to imagine crueller wars than those waged by Genghis Khan and Tamerlane the Great who led from the front. Anyway, there's romance in the air somewhere or other, although how there can be romance in the air when there's so much carnage on the ground there is not time to disentangle in this mere newsletter.
The contributors made Cairo – which I've visited only fleetingly – sound like an architectural place of wonder which I'd like to go to. I think it might be better if I hurried up. My wife and I wanted to go to Damascus for years and put it off and put it off until we were ready to go and then war started. I suppose cramming in places while they are peaceful would not be a bad policy.
It's been a sad summer of scything, to repeat that word. Two very close friends of mine have died. And people I knew well and admired who were precisely Seamus Heaney and David Frost, both in concentric circles of friendships and acquaintances, whom I can describe as close acquaintances, died within a couple of weeks of each other. Each eminent in his own field, as I am told Freddie Ayer said to Tyson, when the philosopher met the heavyweight boxer at a party in New York in rather dodgy circumstances.
I went to see a good friend of mine the other night and we had a learned discussion about porridge. We are both porridge eaters for breakfast. Each makes it in his own way. My friend is very, very serious. He seems to get special pellets from some fortress in Scotland and practises arcane arts on them the night before the morning he attacks the porridge. I'm a buy-them-in-a-bag-at-the-local-supermarket man myself. Water, a pinch of salt and honey. You'd be surprised how long that sort of conversation can go on for. Or perhaps, depending your age, you aren't. Dr Johnson, in his dictionary as I remember, said that in England oats were given to horses and in Scotland they sustained the people.
Best wishes
Melvyn Bragg
Download this episode to keep from the In Our Time podcast page
Visit the In Our Time website
Follow Radio 4 on Twitter and Facebook
The BBC is not responsible for the content of external websites