On the way out - Sir Michael Lyons on Feedback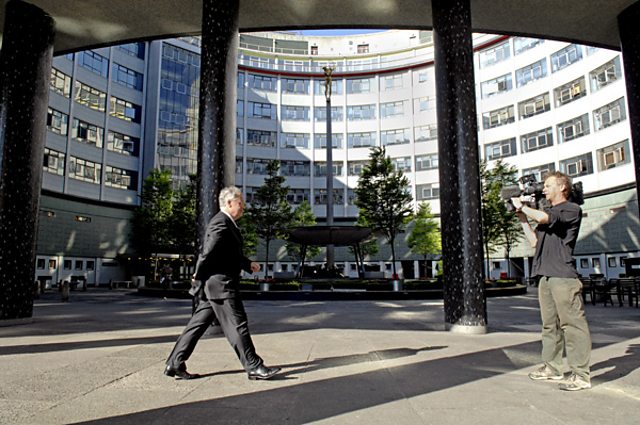 "Events, dear boy Events"!
That was the apparently unflappable Prime Minister, Harold MacMillan, discussing what most concerned him. He meant the crises that arrive out of clear blue skies and changed the political weather overnight. Well we have had plenty of 'events' during this latest run of Feedback programmes.
There was the almost peaceful revolution in Egypt, and widespread demonstrations in the Arab world, then the Japanese Tsunami which caused tens of thousands of deaths, followed by the crises at one of its nuclear power stations.
And now there is the latest in Libya. Even as late as two weeks ago, who would have thought that our aircrews would be in action over Tobruk, a place that older listeners amongst us only associate with the Second World War?
BBC Chairmen have to get used to 'events', and to leaks from all over the Corporation when vested interests see what they most care about being threatened by cuts. The Director General has just announced 21 options for cuts and the internal and external battles have begun.
Newspapers of course lap it up, MPs find comment irresistible and the result is massive pressure on the BBC Trust to step in to protect the 'public interest', about which few can agree. Sir Michael Lyons, the outgoing BBC Chairman, says that everyone who does his job soon gets used to 'incoming fire' from all sides. Yet when he decided to step down there was no shortage of applicants for the job, which has gone to the former Conservative Party Chairman and the last Governor of Hong Kong, Lord Patten.
This week, shortly before he steps down,I spoke to Sir Michael and here is the complete interview, extracts of which we used in the programme.
By the way can I just say that Sir Michael Lyons was unfailingly charming on and off the record and was, I think, genuinely committed to ensuring that the licence fee payer had more of a say in the strategic decisions of the organisation they, we, pay for. He certainly never ducked being interviewed on Feedback. Our invitation to his successor to appear has already been dispatched.
We are now off the air until May 20th, but please keep in touch and let us know what you love and hate and want investigated. All of BBC Radio is our territory, national and local and international.
Thanks for listening.
Roger Bolton is presenter of Feedback
Listen again to this week's Feedback, produced by Karen Pirie, get in touch with Feedback, find out how to join the listener panel or subscribe to the podcast on the Feedback web page.
Feedback is on Twitter. Follow @BBCR4Feedback.
The picture shows Sir Michael arriving at Television Centre on his first day in the job in 2007.