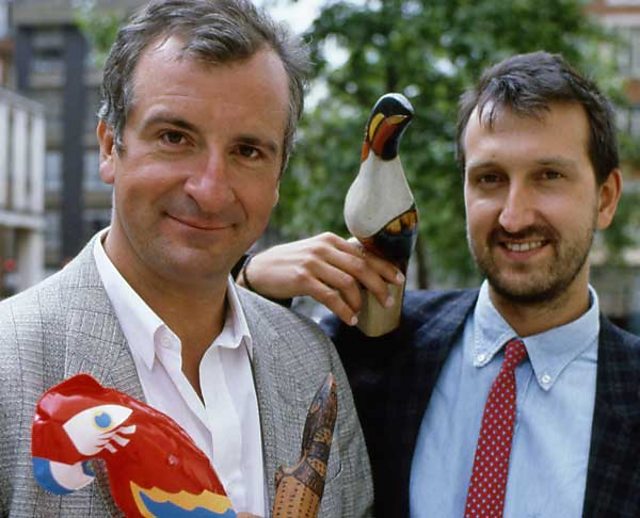 Here's a lovely thing. A colleague pointed out that the producers of the excellent Last Chance to See TV series with Stephen Fry have dug out the original Douglas Adams radio series from 1989 and put all the episodes on their web site to listen to. A real treat.
Episode 1 of Last Chance to See, created by Mark Carwardine, who also created the original radio series, was on BBC 2 Sunday and, thanks to 'series catch-up', you've got two months to watch it.
The Last Chance to See radio programmes are here.
The picture shows Douglas Adams (left) and Mark Carwardine in a publicity shot for the radio programme that I found in the BBC's picture library, Elvis.