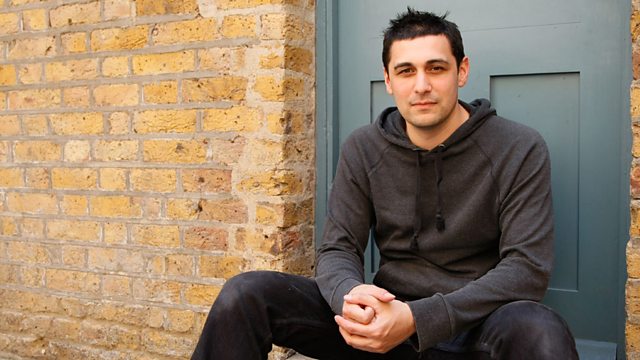 Adam Rutherford
Radio 4 has always sought to bring listeners the best and most engaging science stories possible, with a range of programmes, from news and documentaries to discussion programmes and debates. Central to our science offering for a long time has been Material World, the weekly science strand ably presented by Quentin Cooper for the last 13 years. While we will continue to have a half-hour science strand running 52 weeks a year, we have decided the time is right to make some changes to ensure the programme meets the demands and expectations of the Radio 4 audience into the future. We have been evolving our science offering over the last few years as we move beyond celebration of science to a deeper understanding of it. Among the programmes we have introduced are The Life Scientific, The Digital Human, Inside Health and The Infinite Monkey Cage. Inside Science – the programme replacing Material World – is part of this evolution.
Presented by Dr Adam Rutherford, Inside Science will be an authoritative, in-depth and enjoyable guide to science and the way that it is changing our world. It will keep the audience abreast of important breakthroughs in science, explore in depth some of the news stories that can get oversimplified elsewhere and work through implications of scientific discovery for society at large. It will mark significant developments within the various scientific disciplines and try to help the audience better understand the scientific process. The show will also share the wonder, passion and excitement of science by telling some of the great science stories that are out there. 
Professor Alice Roberts and Dr Lucie Green will share presenting duties with Adam, hosting some programmes later in the year. The presenter team continues Radio 4's commitment, following Brian Cox, Jim Al-Khallili and Mark Porter, to presenters who work inside science and medicine. The new title reflects this, allows the programme to be more easily located online and brings it into line with other science programme titles like Inside Health.
The new programme will be pre-recorded on the day of transmission to give the production team more flexibility in order to get the best guests and experts from the scientific community and present the most important material to listeners. From 4th July, Inside Science will air on Thursdays at 4.30pm and will be repeated at 9pm the same evening.
I would like to thank Quentin for his years of dedication to science on Radio 4 and look forward to working with him on other projects in the future. In the meantime, I would like to welcome Adam, Alice and Lucie on board. I hope you enjoy the new programme.
The BBC is not responsible for the content of external websites