Roger Bolton interviews Archers editor Vanessa Whitburn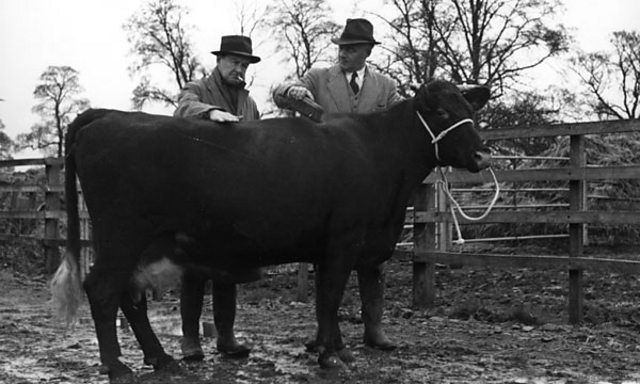 http://www.bbc.co.uk/programmes/b006slnx
Editor's note: Feedback is Radio 4's weekly accountability programme. Each week, while the programme is on-air, we're publishing one item from the programme here on the blog for your comment. This week's item is about The Archers. Roger Bolton introduces it - SB.
Some Archers listeners remember a time when agricultural and rural issues dominated the programme, now they think it's all about sex. As evidence they point to Lillian's flirtation with Paul, and Pip spending the night with Jude, a much older man. Then there is Helen's attempts to become pregnant using donor insemination.
Mind you many of us feel that sort of thing pales in comparison with the steam that came from Jolene's shower a few years back. Feedback receives constant correspondence about the Archers so this week, partly to escape the constant election coverage of which many listeners have tired, I travelled to Ambridge with a panel of listeners to talk to the editor of the programme, Vanessa Whitburn.
I had a quick coffee in the Ambridge village hall beforehand with Linda Snell, to catch up on the latest gossip, and then went to the BBC's Birmingham studios where I met listeners Rhys Phillips from Cardiff and Siobhan Pitel from London. We were joined on the line from Radio Cumbria by Janet Mansfield and on the phone from the Cotswolds by smallholder Nell O'Connor.
Next week is the last Feedback of the present series and in it a panel of listeners will be reviewing the BBC's election coverage with some of those responsible for it. If you want to be part of the panel please get in touch via the web site.
Happy Listening!
Roger Bolton presents Feedback on BBC Radio 4
Listen again, get in touch with the programme, find out how to join Feedback's listener panel or subscribe to the podcast on the Feedback web page.
The Archers is on-air six days per week, at 1400 and 1900 weekdays and 1000 (omnibus) and 1900 Sunday. The Archers web site has lots of useful information, including, at the moment, a poll about Helen's donor insemination plans and a link to the thriving Archers messageboards.
The Radio 4 blog spent a week with the Archers at the end of last year. Read the blog posts from Archers Week here. There are some photographs from behind the scenes too.
The photograph is from the BBC's picture library. The caption reads: "Robert Mawdesley as Walter Gabriel giving Harry Oakes as Dan Archer his opinion on the cow entered for the Borchester Show."