Play of the Week podcast: Sea Change
Ed's note: On the blog we've been featuring the Play of the Week podcast that's available on Fridays to download and keep. This week's drama Sea Change is from Radio 3 rather than Radio 4 which is perhaps even more reason to feature it here in case some of you missed it. It tells the story of the struggle to establish the coalition government of 1940 - a story of idealism, blackmail, and political skullduggery - PM.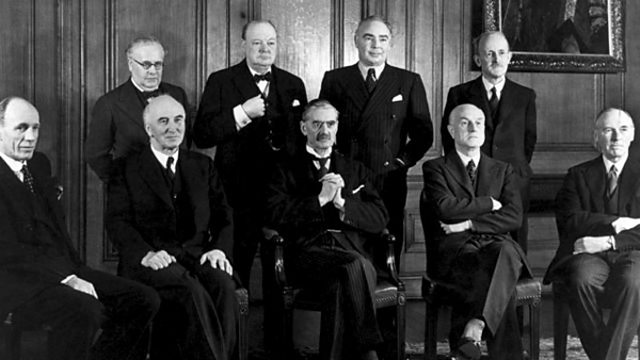 Like 2010, the government of 1940 was a coalition which also ruptured previous political alignments. New political alliances and social organisations - which had first arisen in the Bridgwater Bye-Election of 1938, but which had been ignored by the London-based political and media establishments - united in their fight against appeasement.
Suddenly and dramatically, in May of that year, this new united front rose against the government and, in the space of only three days, overthrew it. Somewhat surprisingly, the magnificent story behind this overthrow is little known. It is a story of ferocious loyalty and betrayal, outrageous media manipulation, blackmail, prejudice - and not a little courage.
Jeremy Mortimer is executive producer, BBC Audio Drama