Feedback: Censoring music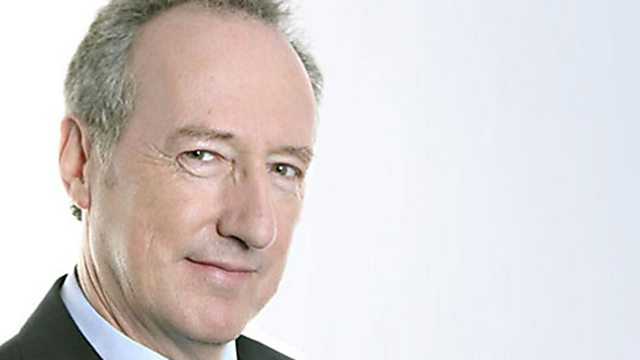 Roger Bolton, presenter of Feedback
Here is your starter for ten.
What do Bob Dylan, Lulu, Arthur Askey, Wings, Shirley Bassey and Tom Lehrer all have in common with George Formby?
The answer has nothing to do with cleaning windows but, here's a clue, it does have a connection with a "Little Stick of Blackpool Rock".
As you have probably guessed, all those artists have had records banned by the BBC, albeit for a wide variety of reasons, from sexual innuendo (GF of course) to inappropriateness at time of war (Lulu's Boom Bang-a-Bang).
BBC music networks do not find these issues easy to deal with. On the one hand they want to remain credible with their audience and show that they are in touch with the latest trends, on the other they have OFCOM and the BBC Trust hovering in the background, and some newspapers doubtless hoping for another, so called, SCANDAL AT THE BEEB.
If broadcasters do ban a record of course, the makers of it get lots of free publicity and often enhanced sales as a result.
An interesting compromise is when artists make two versions of a song. One is unexpurgated and for sale, the other is adapted for broadcast.
In Feedback this week we look into this complex issue with the help of DJs and Radio 1's Head of Music Policy. The immediate cause of our interest was a listener's email which noted that Elvis Costello's Oliver's Army, which was released in 1979, had been edited for broadcast 34 years later.
Here is our report:
Roger Bolton discusses if and when it's appropriate to censor music.
I should perhaps declare an interest. I love the American satirist of the 50s and 60s Tom Lehrer, but even I would acknowledge that playing the "Vatican Rag" over scenes of the new Pope greeting his flock in St Peter's Square, Rome, could be thought offensive.
It really is worth listening to though.
"First you get down on your knees
Fiddle with your rosaries..."
I'd better stop there.
Happy Listening.
Roger Bolton presents Feedback on Radio 4.
•Listen to this week's Feedback
•Get in touch with the programme, find out how to join the listener panel or subscribe to the podcast on the Feedback website
•Read all of Roger's Feedback blog posts
The BBC is not responsible for the content of external websites.