In Our Time newsletter: The Scientific Method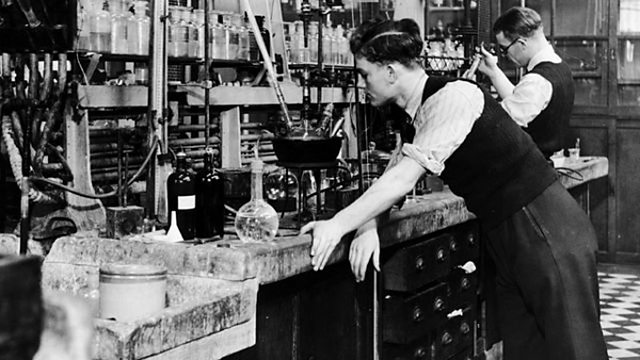 Hello
After the programme Simon Schaffer made a dash for King's Cross, the train to Cambridge and what looked like a full day's lecturing. He talked about our New Year series, The Written World, in which he played a magnificent role explaining the value of Newton's notebooks.
It seemed that the programme arrived at a time when the Cambridge Library was about to open up access online to some of the extraordinary written material it has, and so was an accidental bull's-eye. Michela Massimi said that the experience had been different from what she'd imagined. It was 'cosy'. And instead of talking to lots and lots of people, she realised she was only talking to one or two. Once again, someone who came on to the programme, never having been there before, and within five minutes of being in the studio was thrown into the deep end, simply sailed after an initial shyness.
John Worrall, who neatly reversed the two questions I wanted to ask him (deduction should always have preceded induction of course!), went into a wonderful aria about the need to do a programme on evidence-based medicine.
He spoke powerfully about the effect of placebos, saying that you could cut somebody's ribcage open after an attack of angina, and instead of operating just stitch it up again and say you had done the usual surgery, and that placebo effect could result in just as good a recovery as that resulting from the surgical intervention.
He put it more elaborately than that, but certainly he gave both Tom and me the taste for evidence-based medicine in a future programme.
Off across the road to a meeting with a writer from Caldbeck in Cumberland, Kathleen Jones, who is writing the biography of Norman Nicholson, an extraordinarily fine Cumbrian poet who died only a few years ago. He was on the favour and favour list. He won the Queen's Medal for Poetry. He was highly praised by no less a critic than the late Ian Hamilton. At the moment his poems are out of print, but I hope this book will encourage people to put him back in print.
And so to the office for a meeting about the new South Bank Show, looming in May, and then to lunch with an old friend, and down to the House of Lords to listen to some of the debate on the Scotland Bill; and meet a young man who is, as it were, a secular godson and have tea, a wander round and a visit to the Commons, where the British Armed Forces were being massively defended from the Tory benches and the whole question of cutting them would signal the end of the known moral world.
And no park today, but just the London streets in the most extraordinary winter light. Such bright blue skies and such a chill tang in the air.
Maybe the air is not fresher when it is cold and tangy like this, but it feels so much fresher. Pavements up and down Whitehall crowded, of course, with school parties, but the good weather, as usual, brought out a feeling that we were all very lucky to be enjoying it.
And then the evening.
Best wishes
Melvyn Bragg