Editor's note: Hear Saturday Review on 22 December at 7.15pm on BBC Radio 4. PM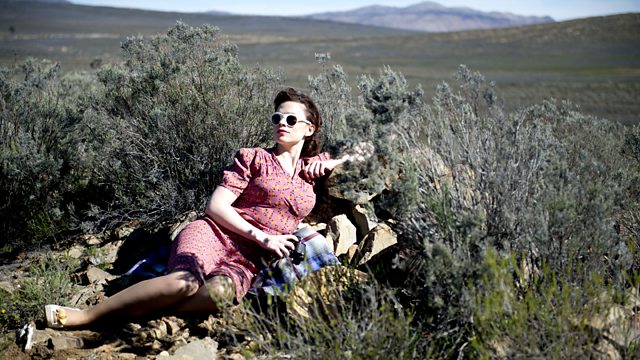 I'm not sure there's anything quite so depressing as compulsory jollity – so I was very relieved that we'd managed to dodge every festive theatrical offering this year, like a Lancaster threading through the flak over Bremen.
No panto, no musical, but instead the resolutely family-unfriendly offering of Strindberg's The Dance of Death, in which a married couple celebrate their silver wedding anniversary by tearing chunks out of each other.
In my experience you never see a production without feeling a little better about your own life, but Titas Halder's production – in a tiny space at the Trafalgar Studios in London -- is unusually cheering even so, presenting the action as a very black comedy which veers at times into farce. More black comedy in the short stories of George Saunders, as well -- whose latest collection, The Tenth of December, blends meticulous observation of how the world is now with disturbing hints of what it could easily become just a few years down the road.
Our panel this week – Sarah Hall, Kathryn Hughes and Misha Glenny -- fell over each other in their enthusiasm for the book, which was pleasing, as none of them had previously read him. Less unanimity in our discussions of Ang Lee's film of The Life of Pi and William Boyd's television adaptation of his own novel Restless, but there was a broad consensus on The Girl, Gwyneth Hughes's television film about the odd and obsessive relationship between Alfred Hitchcock and Tippi Hedren.
The film, which goes out on Boxing Day on BBC2, has stirred up a certain amount of controversy with its portrait of great director who isn't around to defend himself anymore. I'd be interested to know what listeners make of it….