What are your cultural highlights of the year? Tell Saturday Review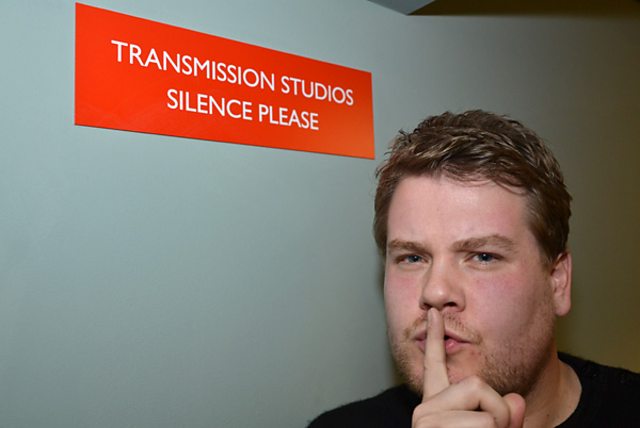 James Corden, star of One Man, Two Guvnors in the Radio 4 studios. Pic by Jerome Weatherald
What are the cultural highlights of the year?
That's one of the things we'll be discussing in our final Saturday Review of 2011 (on Radio 4 next Saturday December 24 at 7.15pm). Tom's guests are Giles Fraser, Kevin Jackson and Kathryn Hughes and they will have plenty of ideas of their own - but we'd like to include your contributions too.
Some of you have been in touch - evoking memories of some memorable high points.
Thea Thompson mentions the new photographic gallery at the V&A - and the latest title from Sebastian Barry, On Canaan's Land. Gerard Brown recalls the "fantastic and original" London Road at The National - and A Visit From The Goon Squad by Jennifer Egan, "spirited, funny and humane".
A quick round-up in the office has thrown up fond memories of magnificent performances in Frankenstein and One Man, Two Guvnors. British cinema has given rise to some strong contributions too, with the Indie sector - Submarine, Tyrannosaur - standing up well to bigger budgets such as Tinker Taylor Soldier Spy.
What else still resonates? TV's The Slap; Anna Nicole The Opera; the masterful new Charles Dickens biog from Claire Tomalin; The Crimson Petal and The White. And the icing on the cake - for those of a certain age - a new Kate Bush CD, 50 Words for Snow. A year which includes that is a good one indeed.
So tell us what stands out for you from the year in the comments below.
Fiona Couper is the editor of Saturday Review