In Our Time: Ordinary Language Philosophy
Editor's note: In Thursday's programme Melvyn Bragg and his guests discussed Ordinary Language Philosophy. As always the programme is available to listen to online or to download and keep.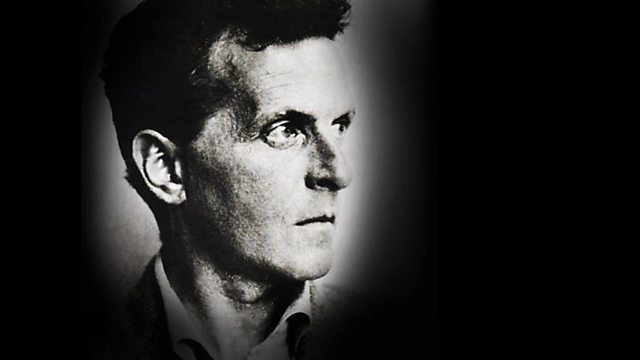 Ordinary Language Philosophy
Hello
This was a sleepless night one. Sometimes the sleepless night before the programme is because I can't quite work out what's the right time to go to bed so that I wake up at the right time to get up and do a final swot before the programme. Sometimes it seems that nerves crowd in. Last night it wasn't quite panic, but I was engulfed by the desolate feeling that I had as a teenager, that philosophy was magnificent but too difficult for me. And the stuff I was reading for this morning's programme – well, you heard about a tenth of it!
So I went over the stuff again and again, and aided, in fact supported, nay, carried by three very generous and erudite contributors, managed to start at 9:02 and finish at 9:44. I was determined to get in the illustration about the donkeys, and about the red apples, and to try to tackle Frege head-on, and to get some idea of how this had peeled away from most of Western philosophy, but, in effect, gone back to Socrates. So I think we touched those staging posts.
The history course that I did included papers on philosophy (as well as a special subject which, for me, was the Italian Renaissance, and constitutional documents in Latin and so on – history was only the tip of the iceberg) and I think that we rushed through these too quickly. The idea of gouting a few books three times a fortnight to produce essays, then read aloud to a person who'd probably written the most authoritative of the books you'd read, had settled into a routine. But I discovered immediately that philosophy could not be gouted. So a great deal of fuzz went on. Little short circuits threatened to close down grey cells unwilling to engage with Aristotle at speed.
Curiously, at Oxford, I knew Peter Strawson very well, even though I did not read philosophy. My first wife lodged in his house for a few years, and for about ten years Peter and his wife, and sometimes the family as well, and myself and my wife went on holidays together, either up to a rented house near Whitby or over to Brittany for a rented house there. He was the most extraordinary person I met at Oxford. His mind so clear about everything. And again, which seems to be a characteristic among the better academics, very generous to those who clearly wanted to know something but knew nothing. 
He particularly liked striding out and walking; I don't know whether this is relevant, but he used to play war games with his friend John Carswell. These consisted of putting little lead soldiers (or maybe pseudo-lead) in Napoleonic and Wellingtonian formations (there were other battles they re-fought as well), in suitably scouted-out terrain and with their own rules, setting out to replay the battles but allowing themselves the game room (is this the Wittgenstein element?) to do variations on the theme. I remember seeing these two distinguished, cheerful men in an area of sand dunes, replacing and replacing these tiny soldiers, some on horseback, some beside cannons, some as infantry, as they were prepared to wade through hours of intense concentration on battles fought long ago. It sounds like something out of Sterne.
Off now to a ridiculous day. To The Savoy for The Spectator Parliamentarian of the Year Awards, and then later to the British Museum for the Annual Trustees' Dinner and a chance for heavy sightseeing inside what seems to me to become, every year, an even greater museum.
Lucky, lucky.
Best wishes
Melvyn Bragg
Download this episode to keep from the In Our Time podcast page
Visit the In Our Time website
Follow Radio 4 on Twitter and Facebook
The BBC is not responsible for the content of external websites