In the Beginning was Sound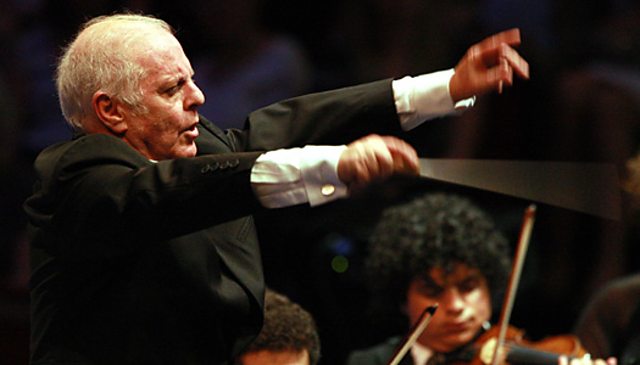 I was privileged to edit the 2006 Reith Lectures with Daniel Barenboim; working with him on that series altered forever the way I listen to music.
Last night, inspired again by the Beethoven symphonies being performed at the Proms by his pioneering West-Eastern Divan Orchestra, I re-listened to the first lecture and the electric exchanges that took place in the discussion that followed.
On Friday, the Ninth Symphony will be broadcast just before the Olympic Games in a brilliant Proms season from Roger Wright, my colleague and Controller of Radio 3 and Director of the Proms.
So, after the concert and the opening ceremony, in a schedule change late night on Radio 4, I invite you to listen once again to Daniel Barenboim's first 2006 Reith Lecture, In the Beginning was Sound.
His theme is music and society. Music, he argues, is a way to make sense of the world: our politics, our history, our future and our very essence.
He seeks to draw, through the whole series, some connection, as he puts it "between the inexpressible content of music and the inexpressible content of life".
Don't miss it.
Gwyneth Williams is the Controller of Radio 4. Listen to In the Beginning was Sound on Friday 27 July at 23:00.