Feedback: Reporting from Whitehall and Westminster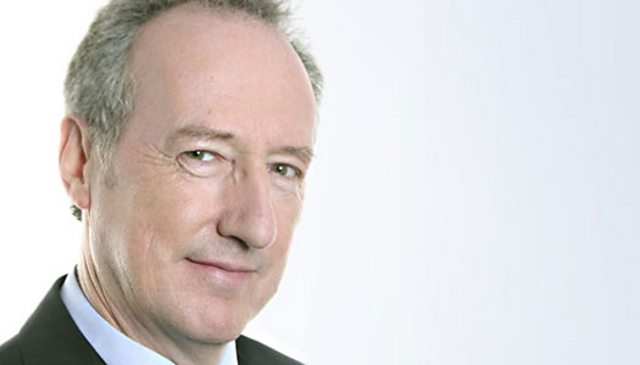 It was bliss being a young BBC political producer in the 1970s.
The country wasn't having such a good time, what with strikes, the three day week, bombs going off, the oil price shock, and the cold war still going on.
The political parties were also split, spin doctors were in their infancy and the party conferences, particularly Labour's , were often blood baths. Little was predictable, other than the willingness of almost everyone to come accept my invitation to appear in front of the microphone and be indiscreet.
Things really began to change when Margaret Thatcher came to power.
Gordon Reece, later knighted for his services, decided that she needed to lower her voice and change her hairstyle. He took great interest in the colour of the studio set in which her interview would take place and brought flowers to place upon the table. All in attempt to soften her image. He then saw to it that she appeared more often on Wogan and Jimmy Young, than opposite Robin Day.
Impressions were what mattered, he said, not answers.
Then, when she did become Prime Minister, her press secretary Bernard Ingham, later knighted for his services, perfected the devastating off the record briefing.
Because he enjoyed her complete confidence, lobby journalists knew that, when he said a minister was "semi -detached", the PM would shortly detach that minister completely.
All this, of course, was before the age of Peter Mandelson and Alastair Campbell. What is it like today?
Feedback listeners are curious to know how much collaboration there is between lobby journalists and politicians, what expressions like "sources close to the Prime Minister" or "No 10 says", really mean and who are the shadowy figures briefing the journalists.
So on Wednesday this week, on their behalf, I went down to BBC Westminster to follow Radio 4's Chief Political Correspondent Ben Wright, as he prepared to cover Prime Minister's questions for WATO, the World at One.
There were no restrictions on what we could cover, other than confidential conversations, and no bar on where we could go, except that imposed by the Sergeant at Arms. And no BBC minder with us.
(Oh, I did promise Martha Kearney I would say that WATO has higher audience figures than ever)
I had a lot of fun. I hope you will too when you hear our Feedback feature.
By the way, I see that Woman's Hour is going to produce a list of the 100 Most Powerful Women in Britain, and one of its presenters, Jane Garvey, was reported by the Independent newspaper as saying that "You could be forgiven for thinking it's still a man's world and we're lucky to be in it". Do you think that applies to BBC radio? My two producers, both women, would like to know.
Roger Bolton
Roger Bolton presents Feedback on Radio 4.
Listen to this week's Feedback
Listen again to this week's Feedback, get in touch with the programme, find out how to join the listener panel or subscribe to the podcast on the Feedback web page.
Read all of Roger's Feedback blog posts.