So You Want to be a Scientist? The shortlist is out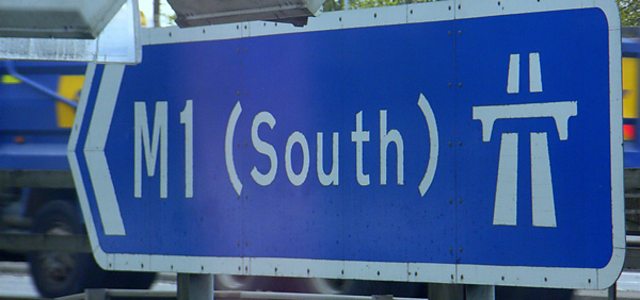 http://www.bbc.co.uk/radio4/features/so-you-want-to-be-a-scientist/shortlist/
"Do you have the S-factor?" That's what we asked in January on Material World. Science of course, not sex (this goes out at 1630 on Radio 4 after all) was what we were looking for when we launched So You Want to Be a Scientist? - our search for the BBC's Amateur Scientist of the Year. We asked people to write in with ideas, hunches and theories they wanted to put to the test themselves. The kind of brainwave you have sitting in traffic on the M6, or lying in the bath turning wrinkly. The kind of brainwave that we all have, even without being a scientist.
This brought up our first interesting editorial dilemma - what is a Scientist? Is a chemistry teacher a Scientist? Is a mechanical engineer? A hospital statistician? After many, many discussions with our Legal and Editorial Policy departments, we decided on the terms & conditions. Mainly - entrants couldn't have a postgraduate science qualification, or have published a paper in a peer-reviewed journal. Any other decisions about whether they were already a scientist were made on a case-by-case basis.
Like a naked molerat up a drainpipe, the responses came rushing in. By the time entries closed at the end of February, we had over 1,300 applications. The mammoth task of sifting began. From whether bald people affect climate change to drilling a hole through the centre of the earth, you can read about a few of the more colourful ideas in this BBC News article.
The overriding factor in our selection process was - can you really do this experiment yourself? A lot of people wanted to look at black holes. As an astronomy graduate, I'd love to look at them too. Unfortunately it normally requires long research trips to the Extremely Enormous Telescope based somewhere exotic like Hawaii. Nice work if you can get it, but not on our budget.
Then there were a few people who secretly turned out to be scientists. Not your Oxford heads of department, but they'd published papers in research journals many moons ago. Much as we loved their ideas, rules is rules and we had to discount them. Other entries were really good experiments. So good, in fact, that reams of papers had been published already, and there wasn't much left to do.
So we're now down to a shortlist of 10 great ideas, featuring everything from honeybees to mannequins. We'll be running clips from two candidates every day, starting tomorrow, on the Radio 4 Facebook page and asking for your comments. The job of selecting four finalists falls to our esteemed panel of judges from across the world of science:
The final four will be announced on Material World on Thursday 22 April at 1630. Over the next five months, they'll be working from their kitchen table or garden shed, turning their ideas into proper science experiments with help from the UK's leading researchers. By September the judges will pick a winner at the British Science Festival in Birmingham, when the finalists present their results.
Then we'll see who really has the S Factor.
Michelle Martin is producer of So You Want to be a Scientist?