Feedback - The Radio 2 Playlist
Editor's note: This week Feedback looks at how music is selected for the Radio 2 playlist. You can hear the programme here - CM.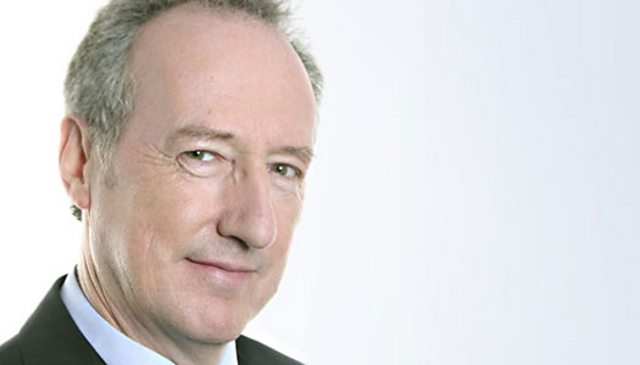 It still isn"t really cool to listen to Radio 2, or that's what my children tell me, yet it is the most popular radio station in the United Kingdom so it must be doing something right.
Presenters are of course vitally important, as the success of the Chris Evans breakfast show demonstrates, but the most important thing is the music, both to the audience and to the artists.
If their work gets played frequently on Radio 2, record sales and downloads go up, and bookings boom.
If they don"t get heard, only the hard core fan will even know they have a record out. What gets played on the network is decided at a weekly wednesday meeting where successful records are placed on the A, B or C playlists. And if they are on the lists they have to be played, whatever a presenter thinks.
Several listeners have written to Feedback wanting to know what gets chosen and why.
To hear is to obey, so I set out for Western House in Central London, home to Radio 2.
I was gratified to finds a crowd waiting for me outside the building, or at least that's what I thought.
It turned out they were really after a Welshman with a greying beard and moustache and a name out of a Henry Fielding novel. Ah well.
Inside the building I walked up the stairs to the third floor ( I need to lose weight) and passed posters of Michael Buble, ACDC, and Amy Whitehouse.
In the meeting room, desks formed in a perfect square, watching over a sometimes passionate debate, is a bust of Jimmy Young. Perhaps Jeremy Vine didn"t want it in his office.
Before I talked to jeff Smith, Head of Music policy at Radio2 I had a word with the executive producer of the Chris Evans show, Helen Thomas. A hyperactive producer for a hyperactive presenter,
By the way, please keep sending in your memos for George Entwistle ,the new DG. We don"t want him to be faced with an empty in tray and we want to ensure that your ideas reach him before the bureaucrats do, so please get writing.
Meanwhile, on Sunday, I'm off to Radio 2 live in Hyde Park, London to see if that grey haired Welshman can really sing. I'm told he isn"t bad at all.
Roger Bolton Presents Feedback
Listen to this week's Feedback
Listen again to this week's Feedback, get in touch with the programme, find out how to join the listener panel or subscribe to the podcast on the Feedback web page.
Read all of Roger's Feedback blog posts.