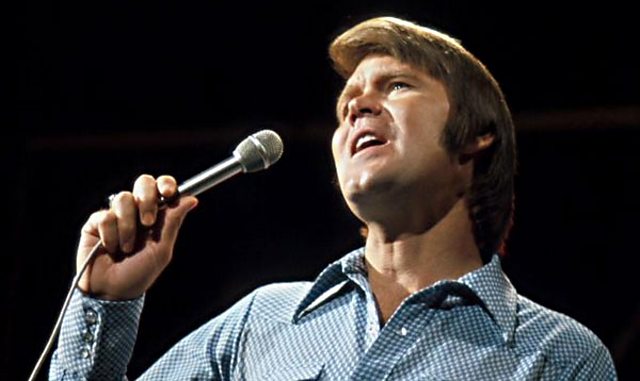 Glen Campbell featured on Friday's edition of the Today programme talking about his forthcoming album and tour. He and his family spoke to Peter Bowes about his philosophical approach to the onset of the Alzheimer's with which he was recently diagnosed. There's a magical few bars of Gentle on my Mind and Campbell's recollections of the song Wichita Lineman, the subject of this week's Soul Music on Radio 4, which in turn inspired lots of feedback like the tweet above.
Wichita Lineman tells the story of a lonely lineman in the American midwest, travelling vast distances to mend power and telephone lines. In the programme we hear from some real life linemen about the reality of the job and their thoughts about the song.
Karen Gregor, the programme's producer writes on the Radio 4 website:
"Shortly after the interview [with Campbell] was recorded, Campbell went public about his diagnosis of Alzheimer's. His contribution to the programme is brief, and includes an acoustic performance of the song. It was a real privilege to record this, appropriately enough, down the line."
You can hear Soul Music: Wichita Lineman currently on the Radio 4 website. It's also being repeated tomorrow, Saturday 27 August at 3.30pm on Radio 4. The Today programme interview with Glen Campbell and his family is on the Today website.
Paul Murphy is the Editor of the Radio 4 blog