Radio 4 presents... Life and Fate by Vasily Grossman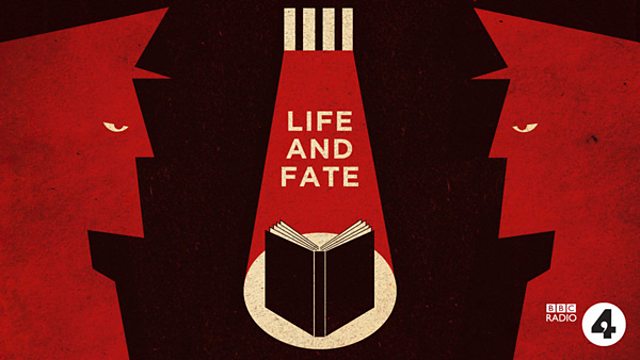 Last month we announced that Radio 4 will be dramatising Vasily Grossman's epic novel Life and Fate starring Kenneth Branagh. During a week in September, it will take over every drama slot on Radio 4 - apart from The Archers - to tell the novel's interconnected stories about members of a Russian family during the Battle of Stalingrad, one of the bloodiest in history and of course a turning point in World War II.
Grossman's extraordinary work is increasingly hailed as the most important Russian novel of the 20th century and it has a passionate and growing following in the UK. But in terms of familiarity, it's obviously not quite the same as dramatising a novel by Dickens and so Radio 4 is planning various events both on and off air to introduce the novel and the radio version. On air, for example, there will be a documentary - The Life and Fate of Vasily Grossman - and readings from Grossman's work as a distinguished war correspondent which made him a household name in Russia.
We're also running a day of public events in Oxford on Friday 9 September to bring together some of the experts on and enthusiasts for Life and Fate. It will be a kind of small Life and Fate festival, if you like, linked to an academic symposium on Grossman's work organised jointly by Oxford and Aberystwyth Universities which takes place the following day.
The Radio 4 day will include a recording of Start the Week with Andrew Marr. There will also be a chance to hear from some of those behind the Radio 4 dramatisation, from writers who have championed the novel, and from leading specialists on its historical and biographical background.
Tickets to all the events are free and you can apply for them here. If you've any interest in twentieth century fiction, World War II history, Russian culture or radio drama - and you live near or can make it to Oxford - then there should be something for you.
No doubt the discussions will touch on why it has taken so long for a novel completed in 1960 to gain the kind of recognition that has led to this major dramatisation. Part of the answer lies in the facinating story of the book itself and its troubled route to publication. Its comparison of Stalinism with Nazism was considered so dangerous by Soviet authorities that the manuscript was placed under arrest by the KGB and Grossman was informed his book would not be published for at least 200 years. Grossman died aged 58 - the arrest of his book hastening the end of his life - and he would never know the fate of his masterpiece: smuggled out of the Soviet Union on microfilm to freedom and eventual publication in the West.
Rob Ketteridge is Head of Documentaries and London Drama
The free public events will take place in the Chapel of St Peter's College, Oxford University. You can apply for tickets via the BBC Audience website.
(NB 1. The running order was changed on 10 August. Current details below 2. Update 31 August: Bridget Kendall is now presenting the first and last sessions in place of Martin Sixsmith. The copy below is now correct. )
Life and Fate: The Radio Dramatisation
9 September 2011 at 10am
Bridget Kendall discusses the radio version of Life and Fate with its dramatisers, Jonathan Myerson and Mike Walker, and its principle director, Alison Hindell, who is Head of Audio Drama at the BBC.
Life and Fate: Grossman at War
9 September 2011 at 12pm
Mark Damazer discusses the novel's historical context and Grossman's extraordinary life with leading specialists including Robert Chandler, John Garrard and Lyuba Vinogradova.
Life and Fate: Start the Week
9 September 2011 at 3pm Andrew Marr presents a special edition of Start the Week reflecting Life and Fate.
Life and Fate: The Novel Set Free
9 September 2011 at 5pm
Bridget Kendall explores the literary context and reputation of Life and Fate with Zinovy Zinik, Linda Grant and Francis Spufford. The session includes a reading by Janet Suzman.