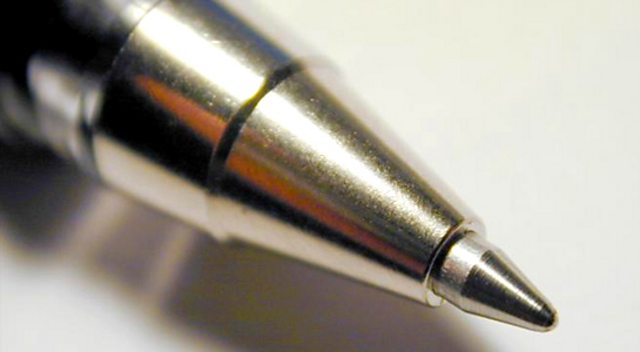 Opening Lines, the series which gives first-time and emerging short story writers their radio debut, returns to BBC Radio 4 on Friday 20th July.
The stories are sourced directly from the unsolicited submissions our team receives each year and we were thrilled by the response to this year's call to action, with more than 700 stories landing on our desk over the course of a single month. We almost chalked up all seven continents - definitely our challenge for next year - including stories from Japan, Barbados and South Africa.
The script meeting where we decide which three stories we are going to broadcast is always pretty exciting. The two of us read each other's choices and then fight it out - well, we've never actually come to blows - we tend to shout our preferences in the form of giant yellow post-its with YES! scrawled across them and then stuck firmly to the front pages of our favourites.
So, over the next three weeks, you'll be able to hear how various pets - two dogs and a cat to be precise - compete to steal the show from dramatic landscapes which have the power to both thrill and threaten in equal measure.
Gerri Brightwell's The Wild transports us to Alaska and the depths of winter. There's a slow build of tension as a husband is sent out into the snow to retrieve the family cat. In studio, we had lots of fun teasing out the story's almost thriller-like energy and there's a nifty twist at the end which signals trouble ahead for this young couple...
In Jay Barnett's Cynthia the narrator makes a rather unconventional attempt to escape his life of screwing together furniture for a living. Working with Jay to choose the music was fun and we ended up with a soundtrack featuring The XX, Gary Newman and Steely Dan. We'll leave it to you to work out which choices were the author's and which came from us.
The climber in Sophie Hampton's The Cairn, has an Indiana Jones style quality about him as he defies danger and challenges greedy interlopers with an imaginary gun! During the recording, we concentrated on finding a delicate balance between capturing the climber's adventurous spirit and tapping into the deep vein of sadness that runs through the story.
2012 is shaping up to be a landmark year for the series as we are launching a new venture - the Opening Lines webpage where you'll be able to find transcripts of the five strongest stories we received this year. We are very proud of our new permanent home where we'll continue to draw attention to some of the best new short story writing out there.
We hope you enjoy the series and take time to visit the programme pages for more Opening Lines content.
Gemma Jenkins is the producer of BBC Radio 4's Opening Lines programme.