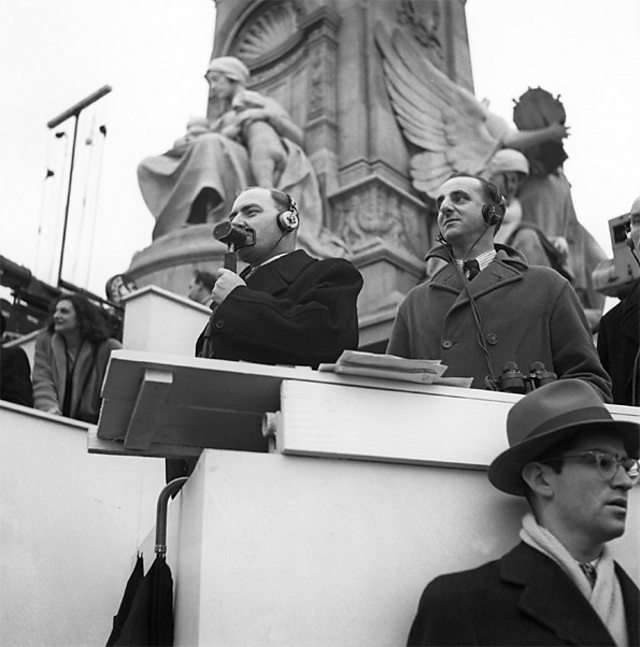 The wedding of Princess Elizabeth and Lieutenant Philip Mountbatten was broadcast live on BBC Radio and highlights were also screened on television later that day. A mute film showing the royal couple leaving Westminster Abbey and their appearance on the balcony of Buckingham Palace, was originally broadcast with narration delivered live from the TV studios.
Paul Murphy is the acting editor of the Radio 4 blog
The picture above is from the BBC Archive. The caption reads: "Royal Wedding: 1947 20/11/1947 © BBC picture shows - Frank Gillard and Brian Johnston at the wedding of HM Princess Elizabeth to the Duke of Edinburgh."
James Naughtie leads BBC Radio's live coverage of the Marriage of HRH Prince William of Wales to Catherine Middleton, with Edward Stourton in Westminster Abbey.