Stan Was, a producer in the Radio 4 presentations department (and practically the in-house photographer - you'll see lots of his work in the Radio 4 pool on Flickr.com) was present in the Loose Ends studio Saturday and took some lovely pics of the two bands on the show: The Mummers and Smoke Fairies. You can listen again to the programme for the next couple of days here. First, The Mummers: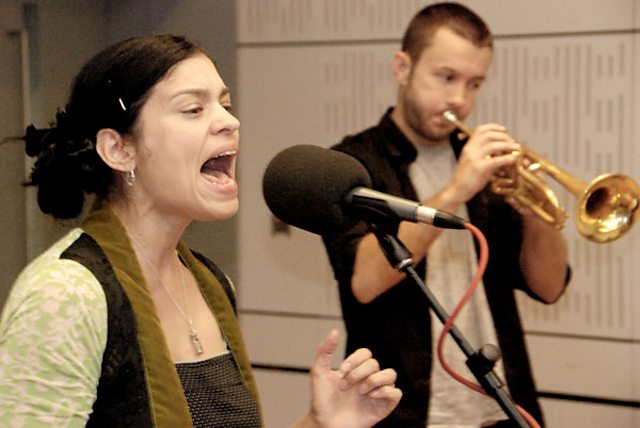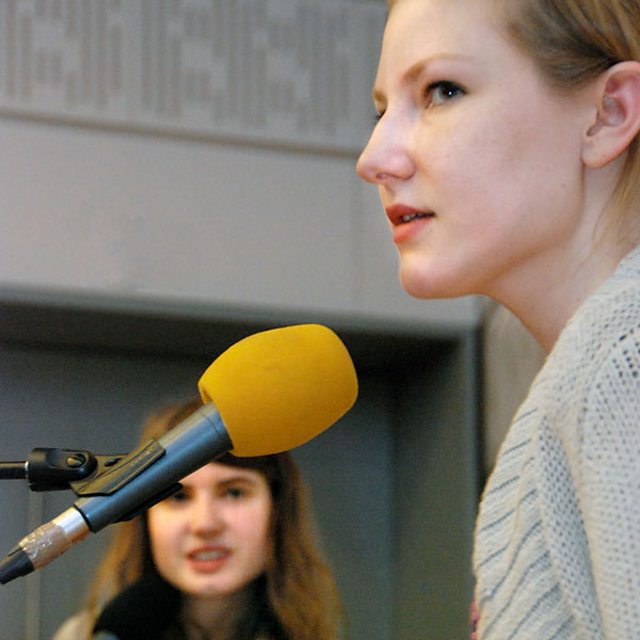 Yours truly was present for a magical collision of Radio 3 interactive head (and Proms producer) Roland Taylor and Radio 4 newsreader Kathy Clugston in Studio 70A this week. They had, naturally, brought their Ukuleles and they played Ode to Joy - the centrepiece of the big
Ukulele Prom
that Roland is producing - down the line for a
Radio Ulster arts programme
. Then I recorded Kathy and Roland's impromptu verse and chorus from Norwegian Wood. Here's
the audio
and here they are in action: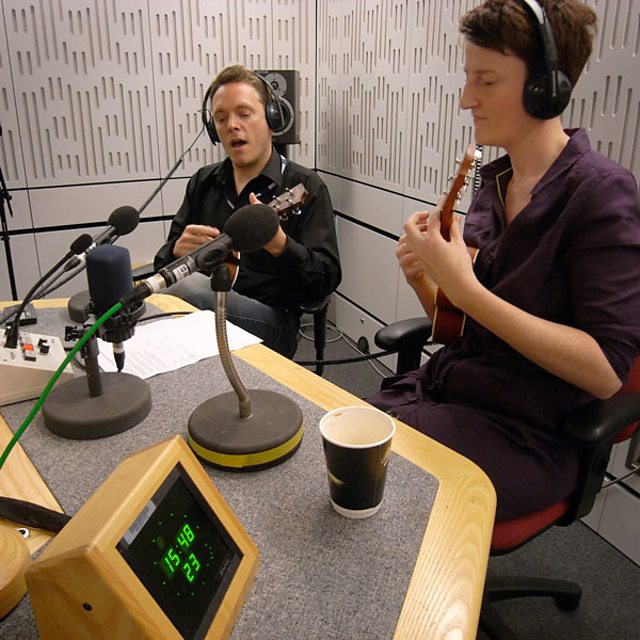 .
Very musical place, Radio 4.