Feedback: Does comedy tend to be left wing or is it just anti authority?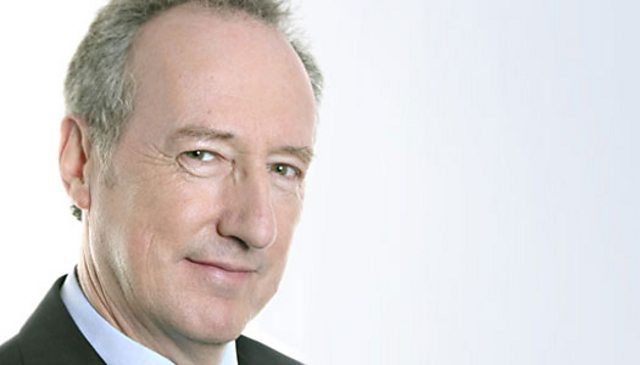 Presenter of Feedback
Does comedy tend to be left wing or is it just anti authority? Discuss.
That sounds like an exam question, and, if I was answering it, I would try to make a distinction between comedy which is about individual human behaviour, and that which is about attitudes and organisations. I would try.
(I wonder, even as I write, if some young academic is writing a thesis about the promotion of capitalism and entrepreneurship in 'Only Fools and Horses'!)
These rudimentary ruminations are the result of a feature in this week's Feedback programme in which we examined allegations that much BBC comedy tends to be left wing. The most recent piece of 'evidence' for this view is 'Jeremy Hardy Speaks to the Nation', a four part series which has just begun on Radio 4. Previously some listeners claim to have detected such a bias in The News Quiz, particularly under the chairmanship of Sandi Toksvig. Jeremy Hardy is of course a regular on the show where he is sometimes outflanked on the left by Mark Steel.
It would be hard to argue that Mr Hardy is anything other than a left winger and that much of his comedy reflects his political position. Does that matter?
There is a thrill in making fun of authority. I remember so well first listening to the songs of the American satirist, Tom Lehrer, as he took on the Roman Catholic Church in the 'Vatican Rag', nuclear weapons advocates in 'We will all go together when we go', and then the space industry and its amnesia about World War 2 in the song about Dr Wernher Von Braun. "Once the rockets are up – who cares where they come down? That's not my department says Wernher Von Braun".
Lehrer also talked memorably about "sliding down the razor blade of life". I know how he feels, although presenting Feedback is more like sitting on a barbed wire fence.
For people of my age BBC televison's "That Was The Week That Was", presented by the then radical David Frost, was a blast of fresh air as it blasted the Establishment in all its forms. But of course establishments come in many different forms, the BBC liberal establishment being one alleged example, which some listeners think amounts to a conspiracy. (Frost himself, now Sir David, is undoubtedly now an establishment figure, married to the daughter of one of Britain's premier Dukes.)
However, is comedy which is anti authority inevitably left wing?
Does this alleged left wing bias matter, or is it only of concern because of the relative absence of right wing voices? And is the BBC really interested in finding, and indeed training, such voices?
I put some of these questions to Radio 4's commissioner of comedy, Caroline Raphael.
Roger Bolton talks to Radio 4's commissioner of comedy, Caroline Raphael.
By the way, whisper it not, but I think spring is about to arrive. Time to buy my Easter Bonnet.
Roger Bolton
Roger Bolton presents Feedback on Radio 4.
•Listen to this week's Feedback
•Get in touch with the programme, find out how to join the listener panel or subscribe to the podcast on the Feedback website
•Read all of Roger's Feedback blog posts
The BBC is not responsible for the content of external websites.