Feedback: Count Arthur Strong's Radio Show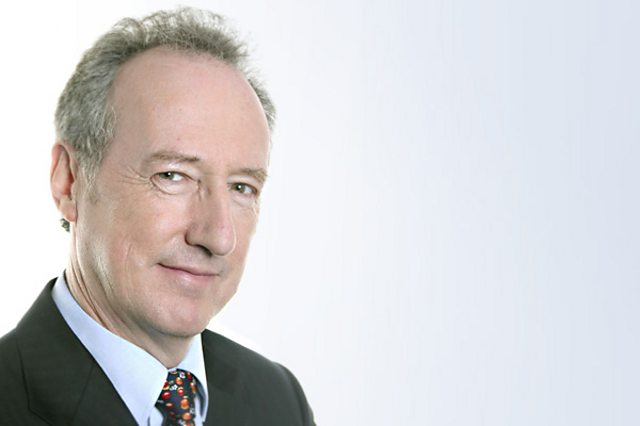 Feedback's presenter Roger Bolton
When I was a schoolboy I used to think that the world was divided into those who loved the Goons and those who were baffled by their alleged humour. Indeed I first began to worry about Prince Charles when I watched him go into hysterics in the presence of Spike Milligan, Peter Sellers and Harry Secombe.
I remained stone faced.
Later on I experienced the same sense of disengagement when readers raved about P G Wodehouse.
At this point I can see some readers of this blog rolling their eyes in disbelief. Don't like the master!
No, sorry, don't. Prefer David Lodge or Reginald Hill any day.
I have another confession. It took me two series to appreciate the genius of Fawlty Towers. I watched the first series from behind the sofa, covered in embarrassment. Is any comedy universally loved?
I find it difficult to believe that anyone could fail to recognise that Hancock's Half Hour, Round the Horne, and I'm Sorry I Haven't a Clue are in the comedy Premiership, and I would nominate The Now Show for promotion from the Championship.
But some comedies still divide the country, none more so than Count Arthur Strong's Radio Show.
On Feedback last week we broadcast emails from highly critical listeners who couldn't understand how the Count was ever commissioned in the first place and who called for his immediate decommissioning - "Rubbish", "drivel," and "a waste of space" were among the politer descriptions of the show.
After our programme Elizabeth Messenger emailed us to say "I am sitting here in stunned rage over the comments in tonight's Feedback. How can anyone NOT find Arthur anything but hilarious? In fact I think this is the best series yet.
HOW CAN ANYONE NOT ENJOY THE SHOW ??????
More than 100 other correspondents wrote in similar vein.
So we thought we should bring together some fans and critics of Count Arthur and let them battle it out.
Mike Saunders and Stephen Brain are in the Count's corner. Ian Green and Rachel Jones are trying to knock him out of the ring. We asked all four to listen to the final episode of the series.
This was Ian's assessment:
Next week on Feedback Caroline Raphael, Radio 4's Commissioner of Comedy, is coming into our studio to explain why she commissioned the Count and whether he has a future. Please let me know what else you would like me to ask her about any Radio 4 comedy.
Roger Bolton