Feedback: Science on the BBC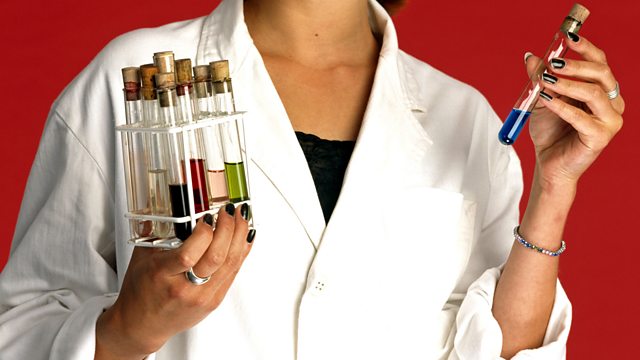 Science
I was fortunate to have a pretty good education at Carlisle Grammar School in the early 60s but not in one particular area - science.
Despite some good teachers I was pretty hopeless at physics (30 per cent in one exam) and even less in my final chemistry exam.  So when, at the age of 14, I had to choose between specialising in the arts or the sciences there was in effect no choice. It was the arts. At 16 I scraped through my biology and maths O Levels and then studied only English, history and geography at A Level.
I regret that. I now think that in the 6th form some science lessons should have been compulsory. The teachers would have had a hard time, and so would I, but it would have been worth it.
The result of not doing so, and after taking a degree in English Literature and Philosophy at Liverpool University, was that when I became a programme editor at the BBC I had an inadequate understanding of the context in which to place the science based investigations which we undertook, and insufficient knowledge to adequately challenge some of our journalism. Of course I read up as much as possible, and talked to experts but I was also surrounded by reporters and producers most of whom, like me, had graduated in the arts.
How much has that situation changed in today's BBC? Not much according to some Feedback listeners, who point to a news bulletin in which hydrogen was referred to as a mineral and to a news presenter who did not know the difference between a virus and a bacterium.
BBC Science Editor David Shukman discusses how the BBC covers science reporting.
Of course there have been improvements in the quality and quantity of science reporting, particularly on Radio 4, whose Controller has significantly increased science programming following a BBC Trust report, but concerns remain.
In the programme this week I talked to the Corporation's science editor, David Shukman (a geography graduate).
Also this week we discussed how Radio 1's Newsbeat treated a report from the Crown Prosecution Service. The CPS did not approve and neither did many of Newsbeat's listeners. So if you want to listen to the full Feedback programme, which includes many other delights of course, including shocking revelations of one of my teenage love affairs (well a bit tepid really) you need only pop over to the Iplayer.
Keep listening, keep writing.
Roger Bolton presents Feedback on Radio 4.
•Listen to this week's Feedback
•Get in touch with the programme, find out how to join the listener panel or subscribe to the podcast on the Feedback website
•Read all of Roger's Feedback blog posts