From Fact to Fiction - making a topical drama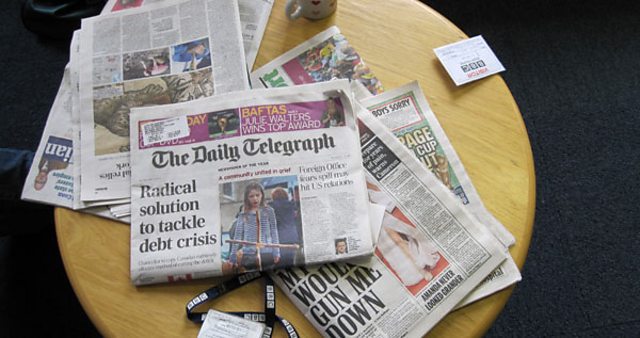 http://www.bbc.co.uk/programmes/b00sn68s
Editor's note: From Fact to Fiction is Radio 4's topical drama series. Each play is written, recorded and broadcast in a week, in response to the news. Producer Abigail le Fleming takes us through the process, starting on Monday morning. We'll publish further snapshots from the process between now and transmission on Saturday - SB
In the hot seat this week is award-winning writer Gurpreet Kaur Bhatti. She came in to Bush House on Monday to pore over the newspapers with us as we picked up and rejected various stories. David Cameron's speech warning of drastic changes to Life As We Know It was on all the front pages. Gurpreet thought perhaps she might spin off this story with a play about a young couple with a child on the way, anxious about the future. I was struck by a story in Saturday's Guardian about covert surveillance cameras in Birmingham, to which Gurpreet responded with a lovely idea for a comedy about a man who installs CCTV in his house to monitor his family. But the cuts/pregnancy story was feeling a bit general, and we didn't think the CCTV story would still be running by the time we go out on Saturday.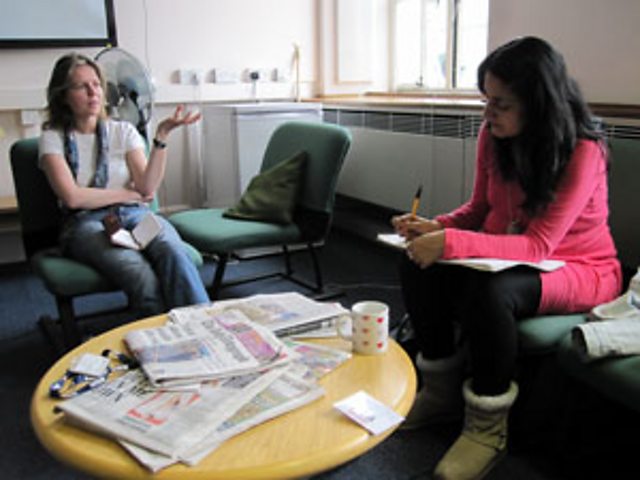 Lucy Proctor from News stepped in with a very useful run-down of the news diary for this week. We discussed and rejected Gaza (too huge), Cumbria (too intrusive), Bhopal (not really current enough, despite the recent convictions). We knew we couldn't touch the World Cup, as that's being well-covered already. We talked for a while about the Labour leadership contest - could we satirise this by dramatising it as a tale of principle vs ambition in a less rarefied context than Westminster? Perhaps a charity where the employees are all scrabbling for that golden promotion?
Lucy was clearly taken with the fact that this week marks the end of the International Year of the Priest, but that was just such a delightful thing in itself we didn't think it necessarily needed to spin off into drama.
What really interested Gurpreet from Lucy's list was the issue of minimum pricing of alcohol, which is being debated by the Scottish parliament on Thursday. As we talked about this question, it seemed to chime with other stories this week: people being paid to recycle in Windsor, people being paid to lose weight/give up smoking elsewhere. And it poses some questions - can you really control people through financial incentives and disincentives? Is the new government really striving for less of a 'nanny state' than the old one? The issues of power and control here really fired Gurpreet's imagination, and she's gone away to cook up a first draft.
Abigail le Fleming is producer of From Fact to Fiction