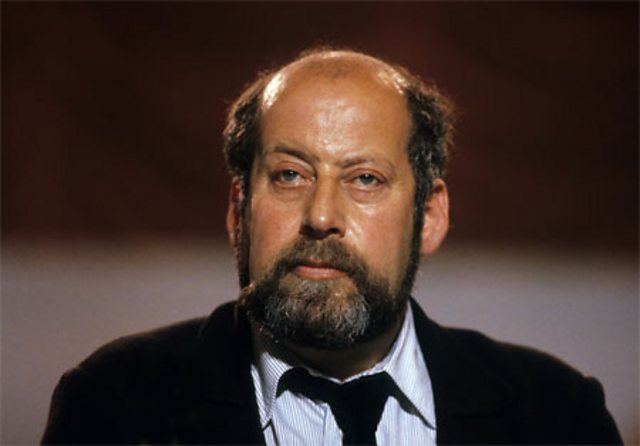 Some British cultural figures - entertainers, intellectuals, writers - have special meaning for Radio 4 listeners. We believe they're in some way ours. Humph was one. Clement Freud is another. And this makes us miss them more when they go. So how do you mark the passing of an authentic Radio 4 legend? Yesterday we published Mark Damazer's tribute to the man here on the blog while others were putting together their own.

The Guardian's brilliant 'tribute in clips' soaked up way too much of my time yesterday afternoon. Pure gold - and a lovely use of the medium. BBC news put some creative effort in and produced a nice slideshow from library pictures and sound: it's very moving. My own small tribute was to run off to the BBC's picture library (which, for some reason, is called 'Elvis') and gather some pictures from Freud's career. I've put them here (you can also view them as a slideshow). The Today Programme interviewed Stephen Fry - one of those Radio 4 legends in his own right, if you ask me. Here's the interview:
All the papers have printed formal obits in today's editions: The Scotsman, Financial Times, Belfast Telegraph and The Daily Mail, for example. But only The NME (in its online edition) concentrated on Sir Clement's 1973 contribution to an album by Paul McCartney's Wings. The Racing Post, of course, ran with Sir Clement's heroic foray into flat racing in the Seventies and there's a lovely pic of Freud in his racing silk (he won, by the way).

The newspapers' web sites made use of their one-day lead on the prints to put up some really interesting material about Sir Clement during Thursday. The Telegraph ran a recording of Freud telling a joke during the taping of a 2006 podcast. I'm linking to it here because the paper asserts that it might be the funniest joke ever told (it is quite rude, though, so click with caution). The same paper ran a nice round up of Freudian wit. Jemima Kiss in The Guardian assembled media reactions to Freud's death, quoting Mark Damazer's blog post.

The Times made really good use of its clever archive system to reproduce stories about Freud from 1973, 1975, 1977 and 1981: fascinating glimpses of what suddenly seems like a very distant past. Also in The Times, Libby Purves provides a touching appreciation of the man: "By chance I spoke to him on the phone this week: he seemed mellow and we laughed. I'm glad to have known him". And there's a hilarious piece from last year by Freud himself - about making a will.
Perhaps the most moving response to Sir Clement's death, though, came from the massed voices of Twitter. A search will yield thousands of tweets from Freud fans like these:
There's no evidence that Clement Freud meant any less to the wired generation that tweets its feelings for the world to read than it did to his own. As Mark Damazer said yesterday, he will be missed.