Beyond Belief - dealing with serious issues in a serious way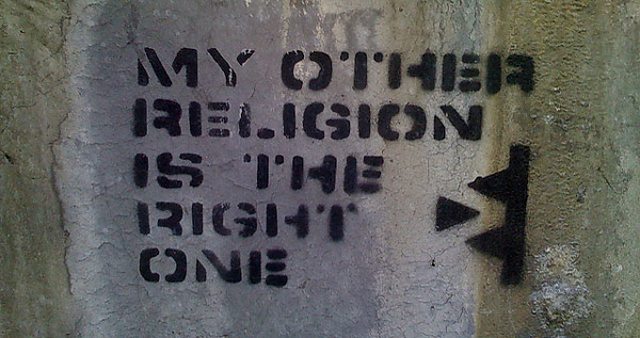 http://www.bbc.co.uk/programmes/b006s6p6
I gave up my day job as Head of Religious Broadcasting at the Beeb in January 2001 and began presenting Beyond Belief in January 2002. It was just three months after 9/11 and the events of that day gave it a context: All of a sudden everyone was interested in world religions. Britain woke up to the fact that most of the world takes faith seriously, sometimes deadly seriously.
Even now, nearly nine years on, I have a spring in my step on the morning of a recording because I know I am likely to learn something new. The best programmes are nearly always the ones that hit a tender spot. How does Islam treat women? Why is the Yemen such a hotspot? In a programme on suicide, from the current series, we ask "do people have the right to take their own life?"
The best contributors are the ones who have strong convictions - most of my guests do, because their faith, or lack of it, is at the heart of who they are - but they are prepared to engage with opposing views. I'm very proud of the fact that no-one has ever completely lost it on Beyond Belief.
The big letdown occurs when a contributor expresses strong convictions on the phone and then ducks away when we get on air - and yes it happens quite often! Nothing annoys me more. Some of our contributors have a natural tendency to glance over their shoulders at their constituencies to try to make sure they are following a party line. The opposite can sometimes occur too: guests who allow fellow panellists to make their points unchallenged. Sometimes, once in the studio, contributors forget that they represent a constituency of the audience, and, in a bid to be polite, fail to stand up to opposing views. In such cases we have been known to stop the recording and remind all the gusts of their role and the importance of their contribution to the programme.
Religion is by nature contentious. As far as I'm concerned no series is complete unless we've annoyed a few people by raising sensitive subjects which they would rather keep hidden. People who agree to take part respect the programme; they understand that we are trying to deal with serious issues in a serious way.
I've been very lucky in my producers, all of them women. We sit down at the start of a run and draw up a potential list of subjects. It always changes because the programme reacts to current events. I like to think that Beyond Belief tackles subjects that no other programme on Radio 4 addresses. When we started out, Helen Boaden who was then Controller of Radio 4, said she thought that we would have exhausted the subject matter after one series. She was gracious enough to admit that she was wrong. 240 programmes on, we're still going strong.
Ernie Rea is presenter of Beyond Belief