From Fact to Fiction - recording and editing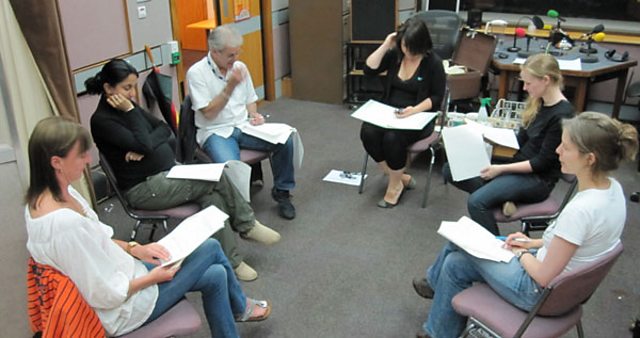 http://www.bbc.co.uk/programmes/b00sn68s
Editor's note: the five day sprint from idea to completed drama is over and tomorrow afternoon you'll be able to hear the results of the 'From Fact to Fiction' team's labours - a topical play inspired by the news. Today Matilda James finishes the story - SB
So our third actor did say yes - and we were cast by Thursday lunchtime. Final drafts came in mid-afternoon and scripts were emailed out to the cast ready for an early start this morning.
We're recording in studio S6, Bush House, kicking off with a readthrough at 9am. Doon Mackichan and Eliza Caitlin Parkes are our freelance actors, to play Jessica (part-time PR officer for a charity) and Kerry (her cleaner) respectively.
Sam Dale, who is playing Felix, Jessica's husband, is a member of the BBC Radio Drama Company and his acrobatic gymnastic ability will be called upon later on as we realise we need to recreate the half-time commentary at a football match.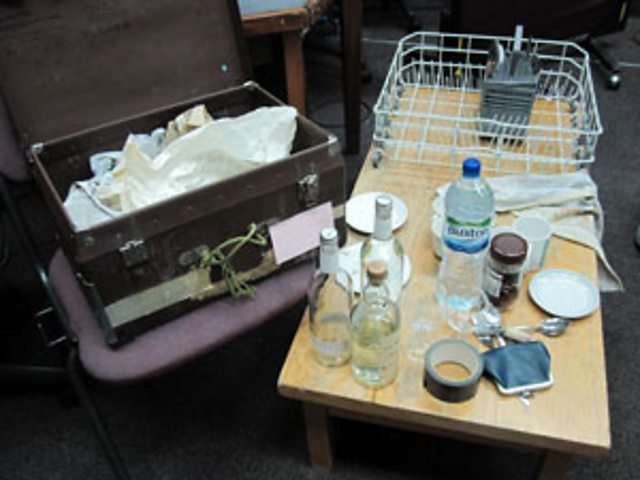 First of all though, the readthrough goes really well - the actors' understandings of the characters match each other and those of Gurpreet and Abigail, and the duration is pretty spot on - once it's all edited, with music, scene transitions, annos etc, we've got an absolute maximum of 13-and-a-half minutes duration to fit the Radio 4 slot.
And we've got 3 hours to record it all - it's always a bit tight for time recording From Fact to Fiction, as there's a World Service programme that uses the studio at 1pm for a live transmission. And Eliza's got to learn the words to Lady Gaga, and we've got to record some rowdy nightclub drunkards (involving willing volunteers from the office upstairs) so things need to go to plan.
The SMs (Studio Managers) have been searching for paving stones for a scene on the doorstep (not that easy to find in a news studio) and we've got a selection of bottles (lots of bottles), crockery and cutlery to make up our spot effects. We start recording, and it sounds great - lots of drinking and bottle clinking and trying to get the perfect wine-bottle glug. Gurpreet, Abigail and the actors talk over small line amendments, and I mock up some commentary for the scene where they're watching the England v USA match for Sam to voice up in his best Alan Shearer voice - can't be too specific or refer to any match results, as none have happened yet! We decide we don't need any extra recording of people being drunk as there's plenty on Grams (the sound effects library) - apparently bars are favourite places to go hang out and record, who knows why.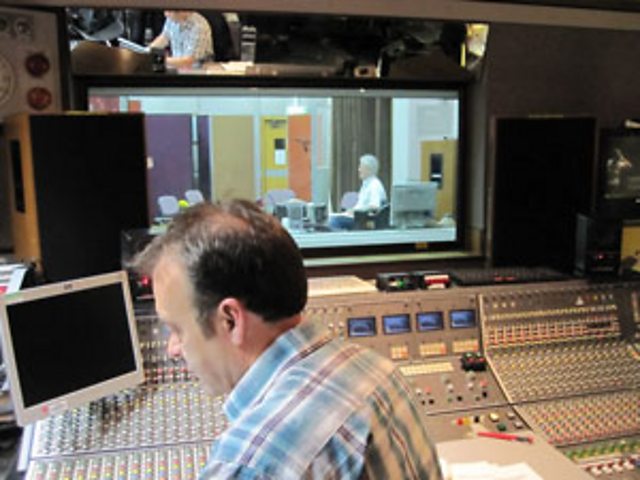 Yesterday, Thursday, was the day of the debate in the Scottish Parliament. We've kept an eye on the developments during the week - the opposition added a wrecking amendment on the subject of minimum pricing, but this will now get debated again before anything gets ratified into law. There are links to more information on the news story on the programme's web page.
And so this afternoon, producer Abigail and Pete, the SM, are editing. When they're done, it'll be checked for compliance, then I'll listen through to it, and send it over to Radio 4. And it'll go out tomorrow evening, and again on Sunday. Lovely. All in a week's work... Now, as soon as those last boxes are ticked, we're all going for a drink!
Matilda James is Broadcast Assistant on From Fact to Fiction