In Our Time newsletter: Conductors and Semiconductors
Editor's note: In Thursday's programme Melvyn Bragg and his guests discussed the Conductors and Semiconductors and the physics of electrical conduction. As always the programme is available to listen to online or to download and keep - PM.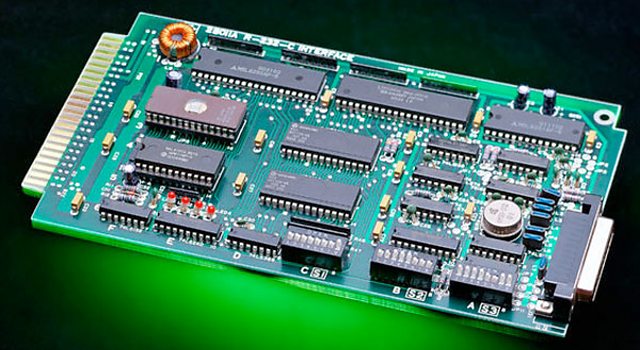 Hello
That was a tough one if your knowledge of physics ended in your mid-teens. But once again, particularly by vivid use of easy-to-understand analogies, the three contributors got over to the rest of us what the achievement was.
It's the speed of the whole thing that is astonishing, isn't it?
Just over a hundred years or so ago, electricity was a bit of fun in a circus, or just a marginal part of what scientifically-inclined persons did. And now, with the discoveries swiftly and brilliantly made by one group of scientists after another, we have the forces which go into lightning being controlled in such a way that they make much of the world go round.
I don't want to bang on about this, but if ever there was a staring-you-in-the-face example of pure research leading to a general improvement in the condition of mankind, a multitude of highly skilled jobs and increased global wealth, then this is it.
So afterwards skated down to the office on what seems like a spring day and from there to lunch with Tom Morris, where I discovered that, among other things, he plays a game called rackets, which seems to me to be squash hell multiplied by ten.
The day ties up in a neat circle, because tonight I'll be at the Guildhall as Chancellor of the University of Leeds for a banquet to celebrate The Queen's Anniversary Prizes for Higher and Further Education.
This is a particularly special event because it's the jubilee year and the University of Leeds, with about a dozen other universities, has won one of these prizes. So I'll be surrounded by men and women who have devoted their lives just to pure research, and they'll be in a most ancient hall, and I'll be in the presence of people who are the generators of the future prosperity of these islands.
It's great to go to these ceremonial events now and then. The dressing up in university garb. The processions. The speeches - yes, even the speeches - and meeting a group of likeminded people whose object is to find out more about the way the world works and to bring these discoveries to the rest of us.
The knot will be tied tomorrow morning when we go to Buckingham Palace, where those who did the work will receive the medals from HM The Queen; just in passing, in these pessimistic times, they are the world leaders in their field. Before that I'll be on breakfast television talking about Class and Culture; the first part of my three-part series goes out on BBC Two in the evening. It might seem a long jump. It might seem part of a positive spectrum.
Best wishes
Melvyn Bragg
PS Friday AM. It's one of these "is it real?" situations, wandering around St James's Park early for an appointment with HM The Queen in Buckingham Palace. 'Tis passing strange.
PPS Another freak spring day. In St James's Park I'm sure I can hear the bulbs and the buds having a serious conference. "You go first," they're saying, "I'll just give it another day or two."