Non frequentiamo bunga bunga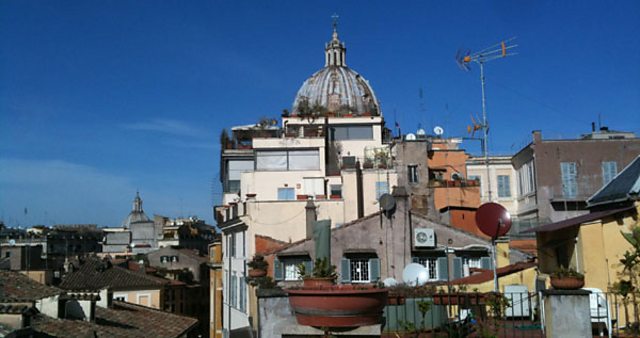 http://www.bbc.co.uk/programmes/b00ym9ls
I've just met five ladies from Florence, and things may never be quite the same again. They've lit up the Italian language, and after many false starts, if one day I learn to speak it, it will all be down to them.
These women, on a day trip to Rome, have flicked a switch in my mind that students and teachers alike lust to find. I've tried twice to get started on the language. I spent a month in Italy at a language school, alongside a party of Nigerian nuns, and random classmates staring at a pricey text book.
Each night, instead of homework, I'd hit the town, speaking English and pointing at menus and staring at guide books. When I left the class I knew nothing, and years later I tried again at a class here in the UK. Despite it all, I can say little of any use, and the whole enterprise ground to a halt. Until the moment two days ago I pointed a microphone at a line of women in their seventies taking a break from sightseeing in Rome.
I'd travelled there for Broadcasting House, to meet the woman who organised those parties for Silvio Berlusconi. The Prime Minister faces one of the most serious scandals of his life, in part down to the people he met there and the claims surrounding his behaviour. We wanted to ask other women in Rome how they viewed these events, known as 'bunga bunga parties,' and I set out looking for views.
The ladies were furious about the scandal. They shook their heads in shame for public life in their country. One, then all spoke the words that made me hear their anger, but also feel the flash of a linguistic lightbulb in my mind.
"Non frequentiamo bunga bunga!" They said. I heard them, and finally, I understood.
Paddy O'Connell presents Broadcasting House