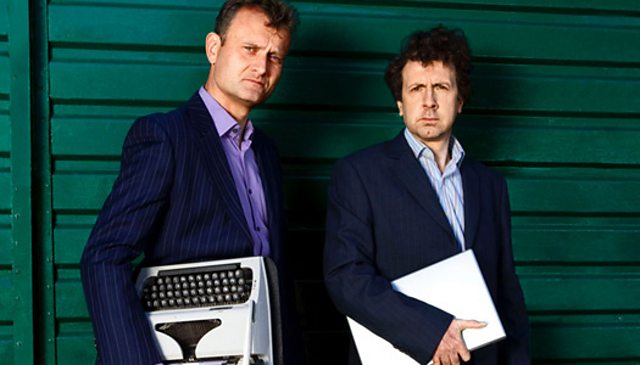 You may be aware that a small event is launching on Friday night. It's taken years of planning, millions of pounds and handfuls of hair (torn out of the heads of distressed committees and politcians) and now it's here. London 2012, the jewel in the crown of, well, the year 2012.
From Monday July 30 at 11pm, BBC Radio Comedy will be bringing you The Now Show 2012 - Live!, a spectacular attempt to cover the Olympics in the only way hosts Hugh Dennis and Steve Punt know how; with a cheeky satirical slant and special guests including Andy Parsons, Henning Wehn and Alex Horne and The Horne Section. The show will continue on alternate weeknights across the two weeks of the Olympics, culminating in the broadcasting equivalent of the 100 metres final on August 10... probably.
While Hugh, Steve and their guests perilously perform live to the nation via BBC Radio 4 on air and online, we'll be supporting their antics on the BBC Radio 4 Twitter account. If you'd like to join in with proceedings, all you need to do is Tweet your thoughts, ending in the #bbcnowshow hashtag.
To celebrate this much-anticipated event (the show, not the Olympics!), we've created an exclusive video just for you, which you can find by following this link. Many thanks to the City of Prague Philharmonic Orchestra for their moving rendition of the Chariots of Fire theme tune.