Feedback: Radio 3 Live in Concert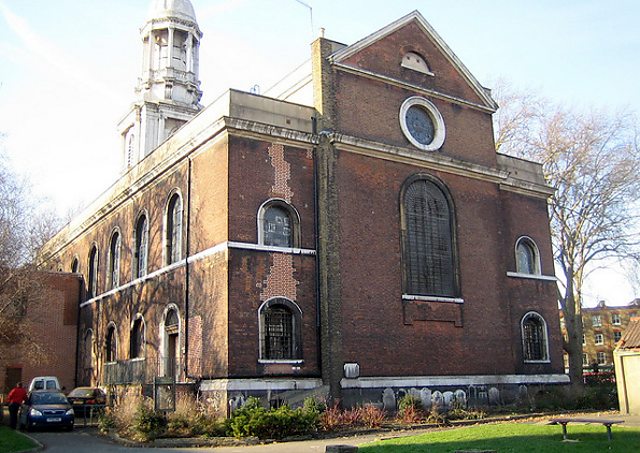 Feedback sent me to St Leonard's Church in Shoreditch in east London this week.
I wouldn't call it the most glamorous of locations.
It lies just outside the old walls of the City, and had the surrounding area been badly blitzed not much of architectural value would have been lost.
The historical associations are however dazzling. This is the site of the first theatre built in England since the Romans departed. A second soon followed, and William Shakespeare played in and wrote for at least one of them before departing for the South Bank.
One of his best friends and colleagues, Richard Burbage, lies in the graveyard as does the man fellow playwright Ben Jonson ran through with his sword during a fight in nearby Hoxton Square, now achingly fashionable, but then an open place where feuds were settled.
Jonson escaped the noose "by benefit of clergy".
St Leonard's itself was rebuilt by the architect George Dance the Elder between 1736 and 1740 and though some plaster is peeling off the walls it is a wonderful space, ideal for performing Purcell's semi-opera King Arthur.
Which is why a Radio 3 outside broadcasting vehicle was parked outside on the road to Hackney.
The network was transmitting the concert as part of Radio 3 Live in Concert, which, in what is described as "an unprecedented venture", is carrying live broadcasts from across the UK every weekday.
I was accompanied by Feedback listener Chris Newman, a passionate Radio 3 fan and we met the director Robert Hollingworth and also the Radio 3 Live in Concert's Edward Blakeman.
Next week on Feedback we will be discussing whether Children's radio has any future at the BBC.
Or put it another way, if Chris Evans can get 30,000 children to write short stories for Radio 2, what's the problem?
Please let me know what you think. Leave a comment on the blog or get in touch via the Feedback web site.
Roger Bolton is presenter of Feedback