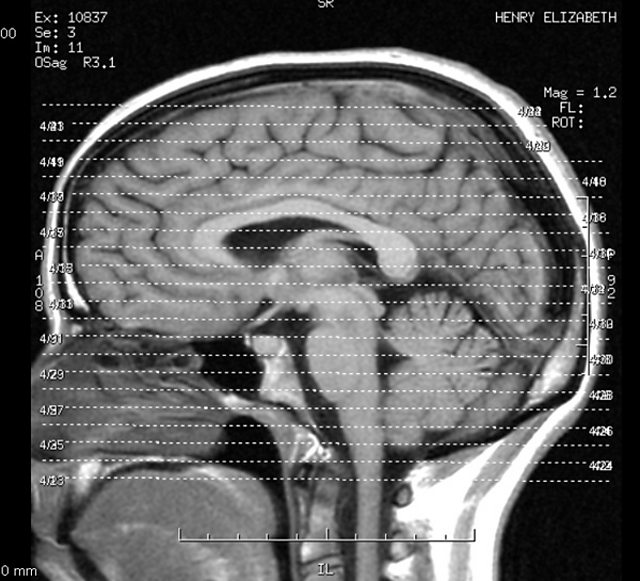 Image by Liz Henry used under licence
Next week sees the start of a season of programmes about the brain on Radio 4. It covers 5000 years of understanding (and misunderstanding) of what the brain is and what it does from the ancient Egyptians to recent advances in neuroscience. It takes in the myths and fallacies about the brain and what that tells us about the culture of the times.
Here's more info on the programmes that make up the brain season. Many of them will be available as podcasts to download and keep and there'll be profiles and interviews with many of the series' contributors including neuroscientist Colin Blakemore on Radio 4's interactive Science Explorer. I'll update with links to the programmes and podcasts as they become available.
A History of the Brain
Dr Geoff Bunn, who's also written a blog post on the series, presents 10 programmes on weekdays at 1.45pm covering 5,000 years of our understanding of the brain. From Neolithic times to the present day the series takes us through the many different historical ideas about what the brain is for and how it does its job. Starts Monday 7 November at 1.45pm and an omnibus at 9pm on Fridays.
Programme page: A History of the Brain
Brain Culture: Neuroscience and Society
A three-part series where Matthew Taylor explores new imaging techniques and their insights into the functioning of the brain. If we change our view of how the mind works should we teach, punish and rule people differently? Starts on Tuesday 15 November at 4pm. Programme page: Brain Culture: Neuroscience and Society
The Lobotomists
Hugh Levinson tells the story of the lobotomy craze of the 1940s and 50s and what it says about our attitude towards mental health then and now. On Monday 7 November at 8pm.
Programme page: The Lobotomists
Mind Myths
Radio 4's psychologist Claudia Hammond debunks common myths about the brain and its workings. Do we really only use 10% of our brain and does listening to Mozart makes children smarter? On Tuesday 8 November at 9pm.
Programme page: Mind Myths
The Life Scientific
In the next episode Jim Al-Khalili gets inside the mind of leading neuroscientist, Colin Blakemore. Tuesday 8 November at 9am.
Programme page: Colin Blakemore on The Life Scientific
The Life Scientific podcast
Paul Murphy is the editor of the Radio 4 blog
There's also a selection of brain and mind related material as part of the excellent Reith lectures archive including Colin Blakemore: