New Radio 4 comedy pilots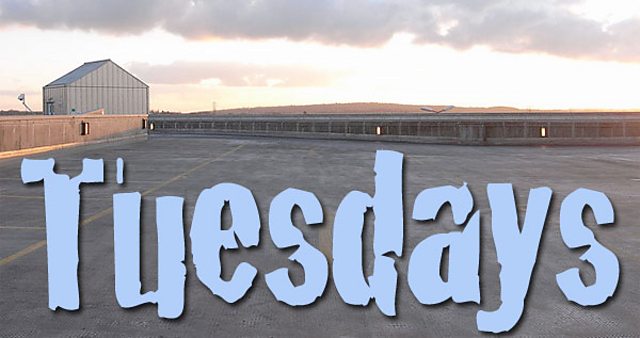 Editor's note: Jane Berthoud is in charge of radio comedy at the BBC. Here's a speech she made on Tuesday in which she announced some interesting new comedy pilots for Radio 4 - SB
Miranda Hart, Genius, I've Never Seen Star Wars, Little Britain, League of Gentlemen, Goodness Gracious Me, Alan Partridge, Mitchell & Webb... the list of comedy transfers from radio to TV is long and impressive. So do we have the next one lined up for you tonight?
As many of you know, BBC Radio Comedy makes over 160 hours of original comedy each year, from some of the country's best new writers and performers. Our topical comedy podcast remains top of the charts with over 1.4 millions downloads every week. Currently on Radio 4, North by Northamptonshire by Katherine Jakeways with Sheila Hancock, McKenzie Crook and Kevin Eldon is delighting both press and punters.
Micky Flanagan's recent series at 6.30 on Radio 4 was outstanding. Funny. Warm. A real treat which resonated with the audience in a very special way. As a direct result of this, TV has now signed a development deal with Micky. And I have every confidence that a second Radio 4 series will be commissioned in the not too distant future. I can also announce now, new commissions at 6.30 on Radio 4 from Lucy Montgomery and Tom Wrigglesworth, both of whom I'm delighted to be working with.
The unique relationship radio comedy has with TV comedy - we are one department - means we are able to do some very interesting things together. One of these is a series which starts to transmit on Radio 4 on Tues 20th July and this is Happy Tuesdays. This is jointly commissioned by TV & radio - i.e. by Cheryl Taylor (Controller, Comedy Commissioning) and myself.
Happy Tuesdays is a series of five scripted comedy pilots in which some of the most exciting comedy talent around have been given the chance to try out new ideas and formats on Radio 4. These may then be picked up by radio and/or TV. In this series Justin Moorhouse has written his first audience sitcom, with Jim Poyser, in which Justin is newly divorced and sleeping in his father-in-law's spare room. In this episode he starts dating again, but somehow, everything seems to have changed since he last tried. Anne Reid is fantastic alongside Justin, playing his Gran and Lloyd Langford makes a great work colleague.
And I'm sure Justin will tell you more later. In another of the shows, ex burger van owner and Greek immigrant, Angelos, who you will know from Shooting Stars, has his own spoof chat show, and again the cast is great. As well as Dan Renton Skinner playing Angelos we also have Katherine Jakeways (again) with Katy Wix and Rufus Jones. Then there is Mr & Mrs Smith, an audience sitcom about a couple, Will & Annabell, who've only been married for a year but following an unimaginative birthday present - a draining rack - Annabelle (played by Sarah Hadland) signs them up for a course of marriage counselling.
Pauline Pepys' Dowry is the fourth in the series. By Beth Chalmers and Amy Shindler, with Olivia Coleman playing Pauline, Samuel Pepys' sister and David Mitchell playing Samuel. Apart from anything else, this has one of the best openings of a script I've read in a long time as Pauline and her friend chat about men they are dating whilst at an outing to the gallows, and yet another execution takes place in front of them. Also starring Sharon Horgan and Katherine Parkinson.
And finally a show that is still being cast, but written by two former in-house Radio Comedy writers, Gareth Gwynn and John-Luke Roberts, a very silly sitcom set in an antique shop, with Arthur Matthews script editing and Tim Mcinnerny playing one of the lead roles.
So to summarise, on Radio 4, a second series commissioned from Micky Flanagan, and brand new series from Lucy Montgomery and Tom Wrigglesworth. But coming up before all that, starting in July, five great new scripted comedy pilots, any of which may get picked up by Radio 4 or TV - what more do you need?
Jane Berthoud is head of radio comedy at the BBC