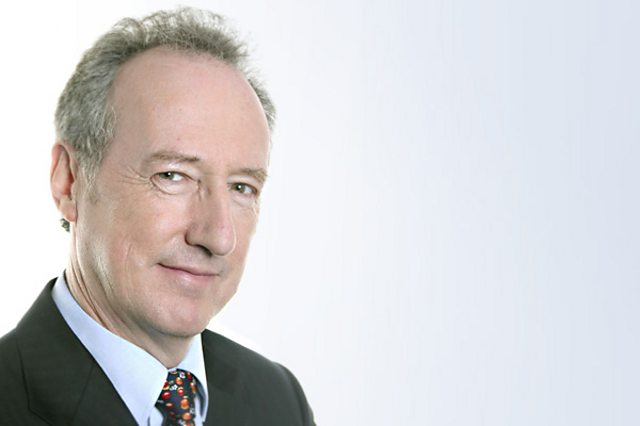 Feedback's presenter Roger Bolton
This week on Feedback we've been looking at coverage of the Budget and, in particular, the phenomenon of so called "pre news" i.e. speculation, informed or otherwise.
In the view of veteran commentators like Moneybox's Paul Lewis this year's leaks have been unprecedented. Well I say leaks but as Paul points out what really went on was an extraordinary amount of selective briefings by the Treasury and No 10, attributably of course.
It is all a far cry from those days when the contents of the budget were as closely guarded as the movements of Prince William in the Falklands.
Indeed the post war Labour Chancellor Hugh Dalton had to resign because he gave away some small details of his budget minutes before he delivered it.
When I was a very young producer in the early 70's, working on BBC Budget specials, the first we heard of the budget details was in the slightly rushed and hushed tones of one of our reporters who had popped out of the Chamber of the House of Commons during the speech to talk to us by phone, before popping back in again, hoping he hadn't missed too much in the meantime.
Later the Treasury agreed to send a representative to our studio with a copy of the Chancellor's speech which was released, agonisingly slowly, page by page, after, not before, the Chancellor had read it out.
There was extensive "spinning" of course, but it was after the speech not before it.
The aim of this year's selective briefings was, of course, to get favourable headlines for the Government, and help set the agenda in a way which benefits the Coalition. How should, how did, BBC journalists respond to this avalanche of "pre news"?
That is one of the subjects in this week's programme.
Here are my interviews with Paul Lewis and former Radio 4 editor Kevin Marsh. It starts with a chat with Feedback listener Elizabeth Balsom.
In a few weeks I will be interviewing the Controller of Radio 4, Gwynneth Williams, about some forthcoming schedule changes she has announced, and of course about anything you want me to ask her.
Details of how to get in touch are on the Feedback pages of this website.
And I would just like to make clear that, despite, hundreds, nay thousands of requests for me to declare myself a candidate in the race to be the next BBC Director General, I will not be doing so.
You see the present DG used to be my researcher and I always think of him as "little Mark Thompson" despite his being well over six feet tall.
Of course if he would like to succeed me as presenter of Feedback he is welcome to try, but perhaps he needs a period of decontamination first, and, as far as I am aware, there is no vacancy.
Roger Bolton
Roger Bolton presents Feedback