Editor's note: Feedback is available to listen to online or to download and keep.
The Moral Maze is the most difficult programme I have presented.
Mind you, I was only in charge for three editions as its regular presenter, Michael Buerk, is a remarkable fit and healthy man who loves the programme so much he arranges the rest of his life around its transmissions.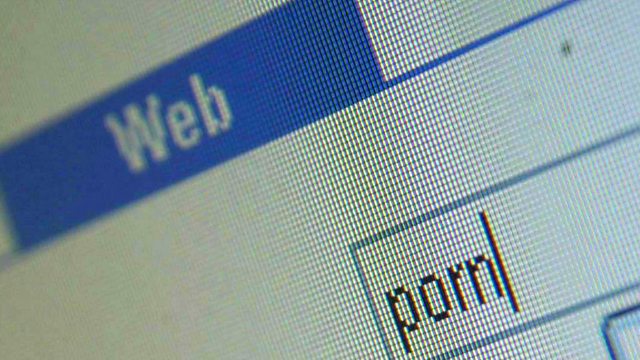 Is any subject - like pornography - too taboo for the Moral Maze?
Did I ever hope Michael would fall under a bus or at least be struck a glancing blow? Perish the thought.
Nontheless, if asked I would certainly do it again for the sheer rush of adrenaline caused by the excitement and danger involved.
For a start the show is live, so no retakes, no editing.
Then there is the job of corralling 4 panellists and up to four witnesses who are all strong minded and determined to have their say. It is particularly difficult to get the panellists to shut up since, when interrogating the witnesses, they turn their backs on the presenter, and so are unable to see his "cut throat" signals.
When David Starkey, "the rudest man in Britain", was on the panel a previous producer was reduced to walking into the live studio and putting his hands around the good Doctor's neck, in order to shut him up. He failed of course.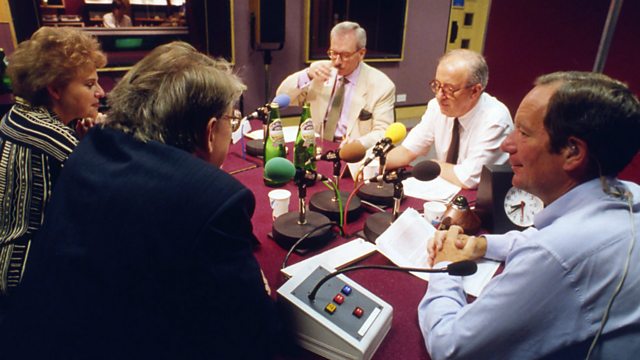 Michael Buerk and guests in the Moral Maze studio in January 1994.
Finally, having steered the witnesses in and out of the studio, the presenter has to pick up the key points of the interrogations and chair a final discussion before getting out on time.
I suppose I had it easy, however, since I did not have to chair an edition devoted to the issue of pornography, which inevitably involved difficult decisions having to be made about taste and decency.
On Feedback this week listeners had very mixed reaction to last week's edition of the Moral Maze which dealt with internet porn, some even questioning whether it was an appropriate issue for the programme to deal with.
Here is our feature, which includes an interview with the producer, Phil Pegum.

Is any subject too taboo for the Moral Maze?
The BBC's annual report will soon be published. If you would like to explore the facts behind the figures do let us know. We're hoping to recruit a panel of listener reporters to go where others fear to tread and tell their fellow licence fee payers just what goes on behind the scenes.
Happy Listening.