Winter Exercise: Role playing for nuclear war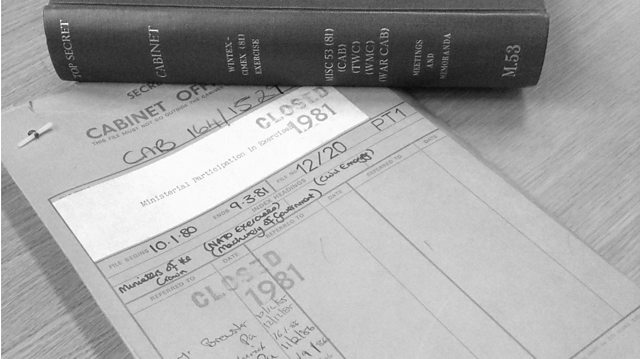 "It's one thing to write briefs for the Prime Minister on the brink of a nuclear war, but quite another to have to take the decisions yourself." [Senior Civil Servant, Richard Hastie-Smith]
"Come and have a look at this," said the curator.  "It might be of interest…"
Two years ago, I was at the National Archives for the press preview of some Government documents which were due to be released under the Thirty Year Rule. 
One of my jobs is to oversee Radio 4's history programme, Document, so when the curator took me into a side room, and excitedly showed me that file, CAB 130/1169, I thought I might be in for a revelation that would make an edition of the series.
What I saw was even more surprising.  It was a file full of minutes and reports, charting a fortnight in March 1981, when Britain went from anxiously watching a Soviet troop build-up to nuclear strikes.
It was the record of the 1981 run of a bi-annual exercise, WINTEX-CIMEX, when senior civil servants role-played the Cabinet as it tried to deal with an imagined nuclear crisis.
As I learned when I interviewed Richard Hastie-Smith, the man who, for much of the exercise, played the Prime Minister, the aim was to test the Government's plans for dealing with a blizzard of possible problems.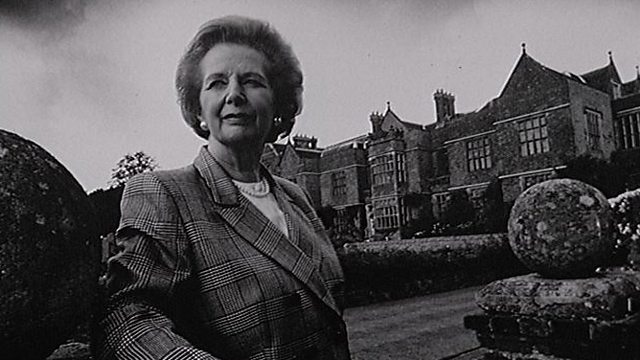 A senior civil servant named Richard Hastie-Smith role-played the Prime Minister
However, the scenarios the planners had the 'Cabinet' work through weren't just about nuclear war itself.
After living through the constant crisis and turmoil of the 1970s, they had another worry in mind. On the brink of nuclear war, how would the public behave?  
Extreme nationalist prisoners break out of gaol. Protestors leaflet army bases, discouraging soldiers from fighting. Troops are threatened. There are strikes and demonstrations. At one point, the Leader of the Opposition and the Archbishop of Canterbury are briefly put under arrest, after marches are banned.
However, once the Soviet Union has taken another big step towards war, the 'Cabinet' are forced to engage with the grim task of deciding whether the UK should use its nuclear weapons.
Alongside its documentary potential, this struck me as the script of a high-stakes drama, of a very unusual kind. So I teamed up with drama producer Toby Swift to make a drama-documentary based on the file for Radio 4.
Toby recruited Philip Palmer, author of the Red and Blue wargame dramas for Radio 4, and we condensed the 200-page file into a 35 minute scenario, from which emerged Philip's brilliant script, and Toby's masterly staging of it.
Then I brought in the writer David Aaronovitch and three experts – Richard Vinen (King's College London), Beatrice Heuser (University of Reading) and Kristan Stoddart (University of Aberystwyth) together in our own bunker at Broadcasting House to discuss each scene as the drama unfolds.
From 2.30pm on Saturday 14 December, in Winter Exercise, you can hear what the Exercise Cabinet did.  I hope it gives a glimpse of what it might have been like to sit in those seats in the Cabinet Office, if the worst had really come.
The BBC is not responsible for the content of external websites