In Our Time: The Physiocrats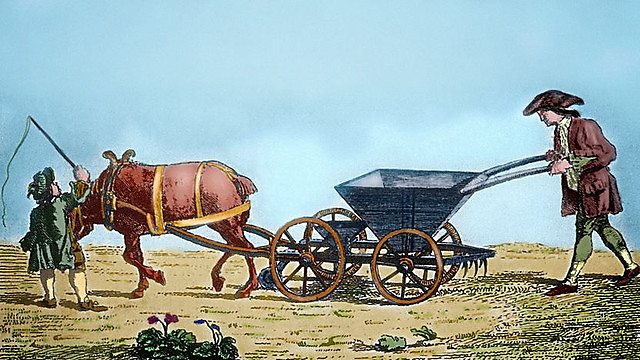 In Our Time - The Physiocrats
Hello
For such a fancy title I thought it was an unusually direct and emphatic programme. The temptation to find the Greek root for the name of a new study seems to have dominated much of European thought for rather a long time. Still, it's a pity that 'Physiocrats' died out. It would give us all a little lift in the mornings if, instead of economists, Physiocrats fizzled up.
What I had not realised was the violence of the opposition in France to the British. Nor had I realised the violence inside Britain of British intellectuals to the British. Hume thought that we were completely doomed. Adam Smith, by contrast, we were told in the discussion afterwards, was very calm about the whole business of the economy and thought that everything would be okay. Burke, who made an accurate forecast of what would happen after the French Revolution, lived to see the Republican army under Napoleon come into existence; and so France had reappeared once more, potentially to overcome England, and he died an unhappy man, we're told.
Most interesting of all for me was Richard Whatmore's comments on Thomas Paine. I'd just come back from Paris, filming part of the documentary we're making for BBC Two on Thomas Paine, and it was in Paris that we got to the stage where he is plotting to overthrow the British government. I don't know why I had not realised the intensity behind Paine's actions. He was, after all, a man of extreme intensity, nearly always in the interests of clarity, and what can fairly be described as the nearest thing to political truth that we'd read for a long time. But, according to Richard Whatmore, he thought the only way to solve the problems of the world was by exterminating Britain, i.e. wipe the place off the map.
The filming in Paris was enlivened by being given permission to film inside the Assemblée Nationale, of which, of course, Thomas Paine was an elected member. This man of two revolutions (American and French) and one reaction to revolution (us). We were lucky that the discussion in the Assemblée Nationale was particularly lively and vivid. It was about expenses!
Sorry to be so brief, but I find myself gravitating towards trying to decide what to pack for a trip which seems on the forecasts to be aimed at two sorts of weather. Tornadoes and furnace level heat. Which brings me to hot air balloons. One of the contributors said that Benjamin Franklin had thought that the world would be safe were all the major powers to get hot air balloons, in equal numbers, and threaten to bomb other powers if they started a war. Some things never change.
Best wishes
Melvyn Bragg
PS: The mention of Benjamin Franklin is not entirely fortuitous. Tom Paine met Benjamin Franklin when he (Tom Paine) was a tax collector and very part-time journalist in Lewes. Franklin took to this pugnacious young man and gave him an open letter of introduction to America which Paine immediately used. In America Franklin took him up and at one stage called him "my adopted son". Franklin was Paine's great stroke of luck after an extraordinarily stormy domestic and a not untroubled working life. A sort of lightning conductor.
PPS: This is a PPS for the producer of the programme, Tom Morris, who is not averse to an occasional half pint, or it has been known, once in a blue moon, a full pint of beer. One of the reasons that Benjamin Franklin and Thomas Paine became such good friends was their joint love of beer. As I mentioned last week, Franklin said God invented beer to show how much he loved the human race.
Download this episode to keep from the In Our Time podcast page
Visit the In Our Time website
Follow Radio 4 on Twitter and Facebook
The BBC is not responsible for the content of external websites