Radio 4 at the Edinburgh Fringe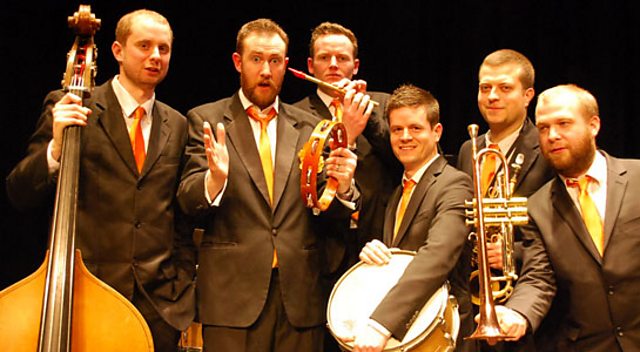 The Horne Section is one of the Radio 4 shows at the Edinburgh Fringe
It's not just comedy coming from Edinburgh - Jim Naughtie will present the Today programme from Edinburgh on Saturday 10th August and editions of Front Row and Loose Ends will take place at the festival. There'll also be episodes of Four Thought, The Philosopher's Arms and Tonight taking place, and Jay Rayner will be presenting an episode of The Kitchen Cabinet at the festival.
There are still some tickets available for the programme recordings on the BBC, apply for tickets on the BBC shows and tours site. These shows will be transmitted on Radio 4 over the coming weeks.
On top of the programmes being recorded there are also masterclasses featuring Radio 4 talent. Nicholas Parsons and Paul Merton appear in conversation for 45 Years of Just a Minute. There'll also be the chance to hear from Radio 4 Commissioning Editor Caroline Raphael and Head of Radio Comedy Jane Berthoud as they talk about Radio 4's relationship with the festival during Radio 4 and the Fringe.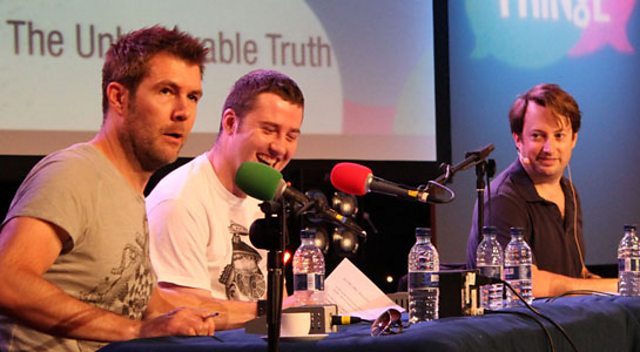 David Mitchell records The Unbelievable Truth in Edinburgh
On Radio 4 Extra Arthur Smith will be taking the Comedy Club to the Edinburgh Festival Fringe to chat to some of the comics currently vying for audiences.
Apply for tickets to the masterclasses on the BBC shows and tours site.
We will be gathering the best of Radio 4 at the Fringe in our the Edinburgh collection.