Fi Glover presents Generations Apart, the series that tracks people from two very different generations, which returns to Radio 4 on Wed 16 Jan at 9am.
Putting Generations Apart together is like a massive jigsaw puzzle. Not one of those ones with huge amounts of blue sky and an annoying lake that's almost the same colour, but definitely one that has something that appears to be an ever changing vista in the middle.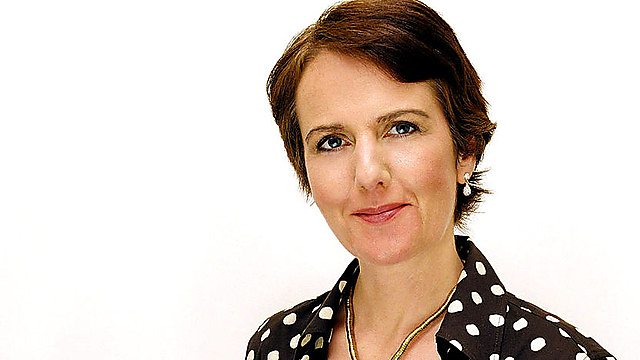 Fi Glover
Over a dozen participants are involved – people from two generations (clue's in the title....), two producers, me and a whole heap of rail tickets to take us up and down the country to see how the lives of our 20 somethings are comparing to the lives of our baby boomers.
That's why, on a September morning, I was heading out to Purley to see 66 year old Carol, who by now I regard as a radio friend. Last time we met, she was on quite perky form considering the fact that she was about to lose her job at Gatwick airport and was in the process of getting a divorce. Blonde, bold, funny and with a sports car to prove it, Carol struck me as a lovely force of life. But not so much this time around – unable to find much work last year, she almost lost the house, her arrears put her in court – she brought herself back from the financial brink and is now looking for a much smaller place near her daughter.
So if you ever thought that retirement is full of those smiley people on the balcony of their ocean view stateroom on the SS Supervirus then this programme will wrench you back to reality – and that's what I love about it – the defying of stereotypes. After catching up with Carol I'm off to meet Hayley over in Staines - single mum of two, she had her first son when she was just 16.  Is she living off the state, hanging out with a bunch of feckless alco pop swigging numpties? No. Open University degree, cooking carrots for tea. I can't wait to see how life turns out for her in the next few years. 
And over in Wales (I did mean it about the train tickets....) one of the highlights was seeing Ffion again- a delightful 20 something, university degree in hand who then upped sticks to take a job as a holiday rep in Turkey after feeling the bell jar of hometown boredom setting in with her first job – teaching down the road from the family home. And yes, she has got pictures of herself covered in mud for some holiday rep competition. We've all got one of those haven't we? 
The point of the series is to ask what has changed between the generations for those making the transition to adulthood and blimey – the answer is so, so much. Our baby boomers were supported by the welfare state – born after the war with the hardship and optimism that brought.  But this younger generation has a tantalising world of technology at their fingertips, but very few real opportunities for many.
You'll catch up with all of these peeps and more for the next few years - an intermittent beacon in your radio world - but I find myself thinking about them often... how are they, how was their Christmas, what is in store for newly wed Ricky in 2013, will clever ex journo David ever really retire and put his feet up? And has anyone seen the piece in the middle that completes the picture...? Not yet... but I hope you can join us for our programmes this week to hear just how much we've managed to put together...
Generations Apart is back on Wed 16 Jan at 9am on BBC Radio 4.