Editor's Note: Saturday Live is Radio 4's Saturday morning magazine show featuring extraordinary stories and remarkable people. You can listen to the show here. In this blog presenter Richard Coles gives us an insight into his week and looks ahead to the next show. - GS
One of the drawbacks of Social Media is that if you don't fix your privacy settings – what am I, nine? – people can see what you're up to. Normally I wouldn't mind, and have, if not quite nothing to hide, nothing that should startle anyone going on. Apart from what I'm listening to.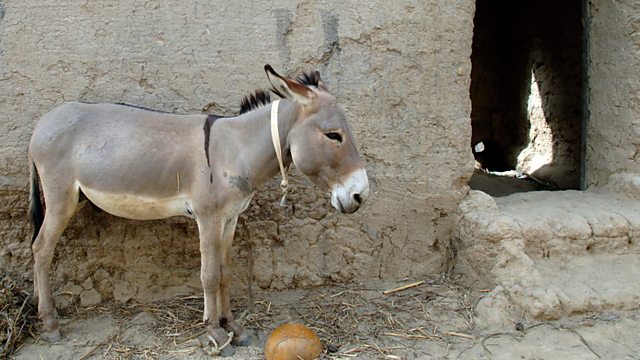 Donkey
My excuse is a good one, however, because I have to listen to this stuff in advance to choose the music we're having in church in time for the rotas; which is why I was caught in mid-November listening to Little Donkey, which always reminds me of that Yeats poem about a rough beast slouching towards Bethlehem to be born. A thought I keep to myself normally.
I actually quite like Christmas, but I love Advent which precedes it, partly because the music is so lovely, partly because anticipation is so much better than disappointment.I was thinking this the other day when I met the Messrs Boyden, father and son, who are both musicians. John, the father, is a very distinguished classical music producer who in retirement has been able to devote himself wholeheartedly to founding an orchestra playing music not only on the instruments that would have been used around the turn of the last century, but also in the style in which they would have been played.
When you hear it, it is a revelation, a much more laid back and soft edged sound than the sound we're used to from modern orchestras. It somehow finesses that difficult moment between anticipation and disappointment by delivering in a slightly unpredictable way – if only everything in life were like that – and so surprising and unusual is it, that the only conductor John is confident can make sense of it is his own son, Matthew - a music critic and barrister. I wouldn't mind Facebook and Twitter knowing I was listening to that. The Boydens, pere et fils, are on the programme on Saturday.
John McCarthy is also on, continuing his exploration of Maastricht, which began last week; we have the Inheritance Tracks of Nona Hendryx and a guerilla report on hula dancing; and our studio guest is one half of the most iconic daytime couple in British television history, Richard Madeley.
And there's no way of adding this without a crashing gear change, so I give it to you straight. Also with us are another couple, the Coulstons. It is not so unusual for a couple to have to deal with the terminal diagnosis of one; but they have both been diagnosed with terminal conditions. How do you live with that? 
Richard Coles presents Saturday Live on BBC Radio 4.