Editor's note: Hear Turkey's leading female novelist Elif Shafak discusses her novel The Forty Rules of Love on BBC Radio 4's Bookclub from 7 April 2013.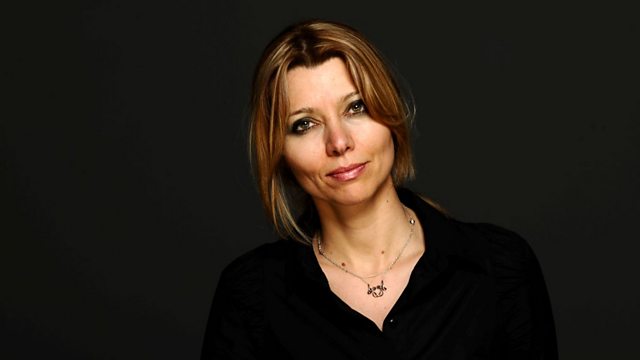 Elif Shafak 2010, photograph by Muammer Yanmaz.
This month's Bookclub takes us into a space that feels timeless, because it's where the sensibility of a contemporary character Ella (who lives in Boston) meets poetry from 13th century Turkey and where we discover the enticing world, unknown to most of us I'm sure, of Sufi mysticism.
Elif Shafak, our guest, is the bestselling woman novelist in Turkey, and writer of The Forty Rules of Love, a story which brings a contemporary woman – Ella – in touch with the mystic poet Rumi, who danced around with whirling dervishes seven centuries ago in the near east, via the manuscript of a novel written about Rumi by Aziz. It opens Ella up to a story of love and devotion, obsession and murder.
The Forty Rules of Love obviously spoke quite directly to our readers. One of them asked if there was something particular about the number 40 – she'd just passed that birthday, she remembered the biblical account of the 40 days in the wilderness, and she noted that Aziz, one of the principal figures in the book and a writer, is dying at the age of 40…
The answer from Elif was that the question wasn't surprising: she'd heard it before. Think of the tradition of 40 days mourning, and the same period before a baby is traditionally taken out for the first time – a span of days that seems to flow through Islamic, Christian and Jewish cultures. Her message was that the book had been for her an exploration of that connection, the closeness of traditions that we're often encouraged to see as distant from each other, or hostile.
She became interested in the Islamic practice of Sufi mysticism when she was in her twenties. She told us, "I've always believed that Islamic mysticism, Jewish and Christian mysticism have so much in common. Also with Daoism and far eastern philosophies. It seeks oneness, and that I would say is at the heart of Sufi philosophy. It's a very inner-related philosophy."
Elif spoke interestingly about the way that the story of ancient Sufi practices has withered away in Turkey, to her regret. The modernisation of the country in recent times involved a sharp break with the past. But as she travelled across Europe – east to west – Elif said she recognized that the voice of the poet Rumi, rolling down the centuries, spoke about love in a way that people still recognized. "To me that was the most important thing," she said.
Her own journey, which I think emerges quite clearly in the programme, is from her political and emotional position when she was in her early 20s – "anarchist, nihilist, feminist, leftist…" – to the enticing world of Rumi and the dervish Shams, who dies by plunging into a well without making a splash, and the modern Ella who's brought into contact with a world that is distant in time but becomes familiar. It also seems, surprisingly, to make sense.
The book uses a certain amount of historical material (about Rumi and Shams) although that story is, of course, shot through with legend and the embroidery of the centuries. Almost Elif Shafak's last words to all of us at the recording were, "I am an emotional person'. That was no surprise.
I do hope you enjoy the programme on The Forty Rules of Love, on Sunday April 7th at 4pm, and again on Thursday April 11th at 3.30pm.
Our next recordings are with Jim Crace at the Stratford-upon-Avon Literary Festival on April 24th on Quarantine, and with Paul Theroux on June 6 (Dark Star Safari) and Deborah Moggach on June 20th (Tulip Fever), both in London. Let us know if you'd like to be with us at those events.
Happy reading
Jim
Download the Bookclub podcast