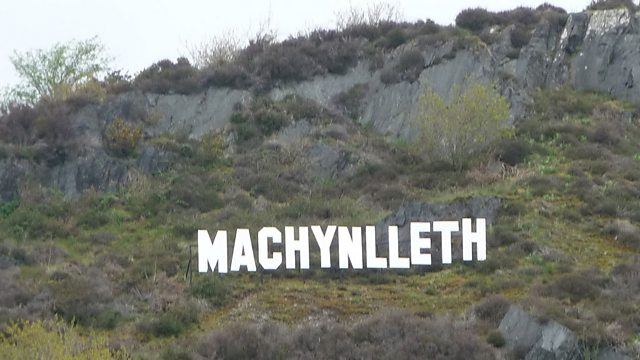 Machynlleth's Hollywood-style sign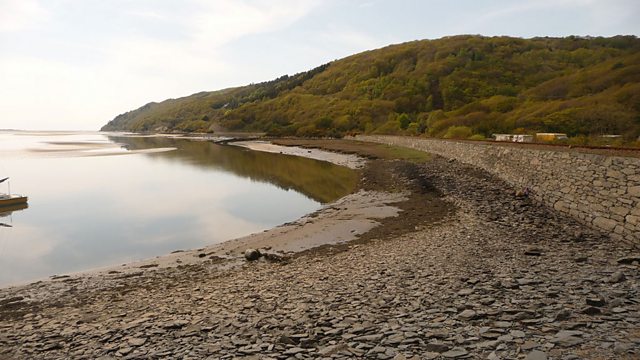 Machynlleth
Arthur Smith was smitten. We all were. The locals welcomed us with open arms, the scenery was lush and there was a sense of fun and mischief that is perhaps lacking across the increasingly corporate comedy festivals of other towns and cities.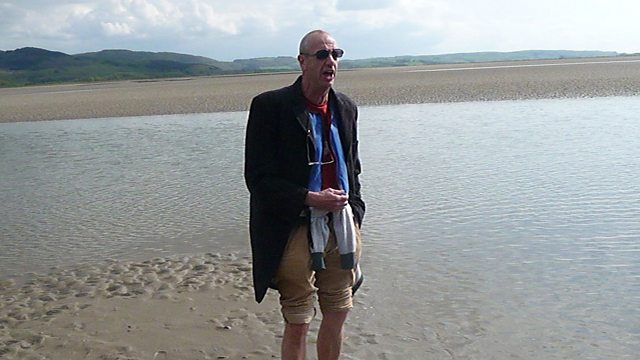 Arthur Smith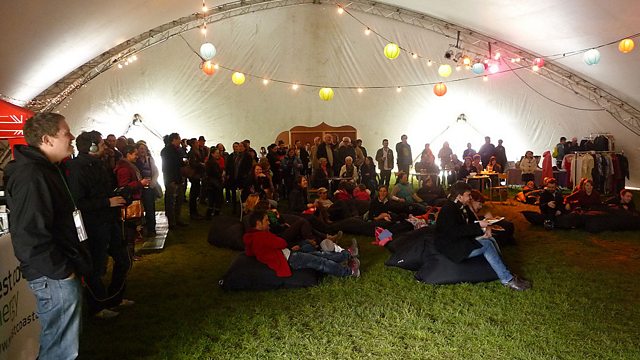 The Comedy Club at the West Coast tent
Technically it was challenging; Driving down the A458 has a touch of the WRC about it and the Wi-Fi in our hotel was intermittent at best, meaning we were delivering our interviews dangerously close to the transmission time (in 4 Extra terms at least...). But as soon as we left we knew we wanted to go back this year.
Unfortunately, since last year's festival Machynlleth has been in the news for different reasons and when it came to light that the court case would be starting this week, we questioned if it would be appropriate for us to cover a Comedy festival in Machynlleth at this time. However, Henry Widdicombe, the organiser of the festival, has worked closely with representatives from the community over the last 6 months...
"We wanted to ensure that the town wanted the comedy festival to take place in the town this year, and the continued support we've felt locally for the event has been overwhelming. The town of Machynlleth is such a special place and we feel extremely proud to be part of that wonderful community and that they've taken the festival to their hearts. The town is proud to host the comedy festival, and that is something that is extremely important to us."
We also discussed the issue with our colleagues at Radio Wales who we worked with last year and we both came to the same conclusion; If the town want the festival to happen, we want to be there to support it.
The question then became 'how are we going to top last year's life drawing class and boat trip?'
Life Drawing Class:
Arthur Smith and Tom Parry (Pappy's Fun Club) at Machynlleth's comedy life-drawing class
Arthur Smith hosts a comedy gig in a shed on a beach at Machynlleth Comedy Festival.