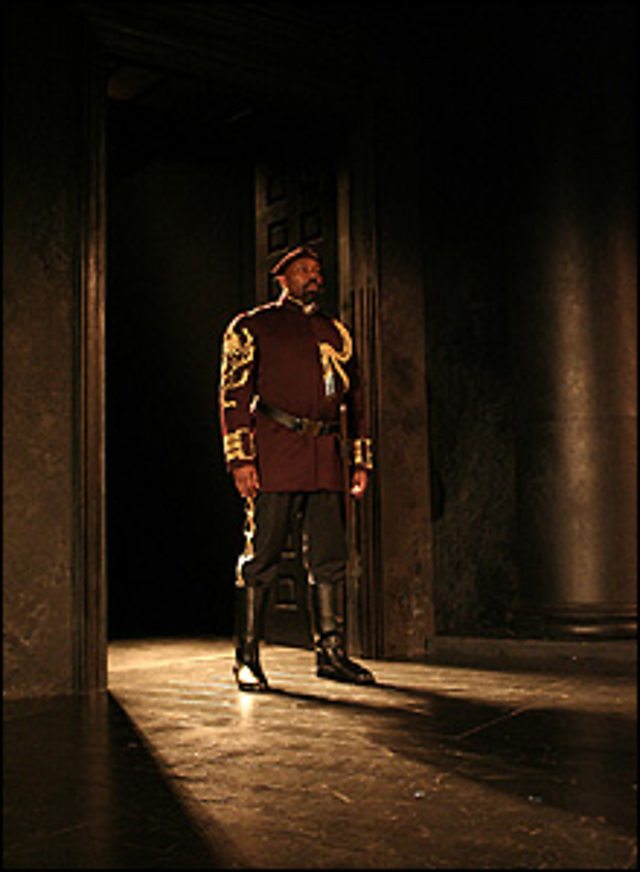 Lenny Henry has won the 'Outstanding Newcomer' award at the London Evening Standard Theatre Awards - one of the best known drama awards in the U.K. He won it for playing Othello - his first Shakespearean role. Indeed his first drama role.
It is great news for him - but also for us. I saw him do it in Leeds - before the play came to the West End. He was excellent. The R4 connection is that Lenny ended up playing Othello after having done two feature programmes with producer Simon Elmes about his inital allergy to Shakespeare, and his increasing fascination with the plays. Which led him - on air - to learn about how best to recite iambic pentameter etc...
And out of that came the pursuit of Lenny by Barrie Rutter of Northern Broadsides to play the part. Bingo. We have recorded it for Radio 4 and it will transmit early next year. A treat.
Mark Damazer is Controller of BBC Radio 4